Recently there have been rumors that some Caribbean Beach resort rooms at Walt Disney World in Florida would be undergoing a refurbishment.  The new rooms would be Nemo themed.
I decided to take a ride over to see what I could find out about these new rooms.  Once at the resort I went to Martinique 24, a "preferred" location as designated by Disney costing extra nightly.  As luck would have it the first room I walked by has indeed been refurbished!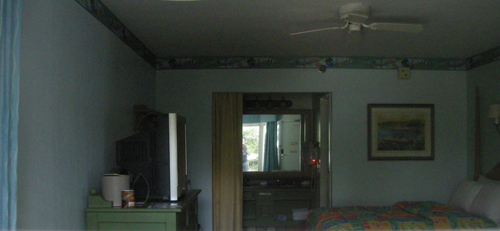 Caribbean Beach resort was the first resort I ever stayed at in Walt Disney World. I loved the theming at this resort. I felt like I had escaped to a tropical island. When I first heard the news of the new rooms I wasn't sure I was going to like it.  Well I think Walt Disney World hit a home run with the new theming.
Instead of an armoire there is now a chest of drawers and a place for the fridge.  There is now a flat screen TV on the top.
It was raining that afternoon so I went back the next day for more pictures.  Now they had a sign in the parking lot mentioning the refurbishment.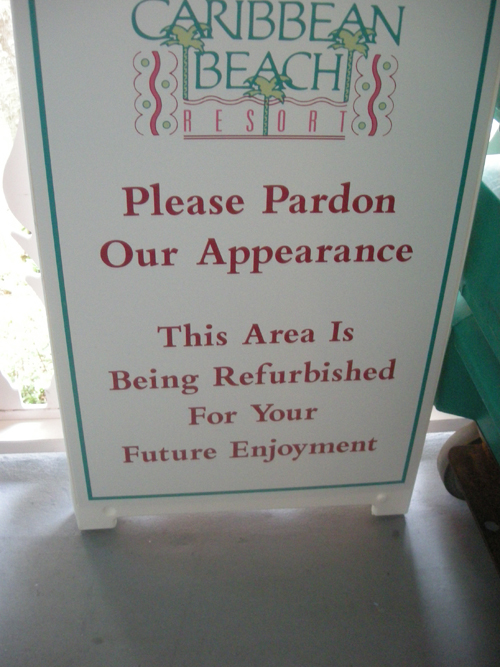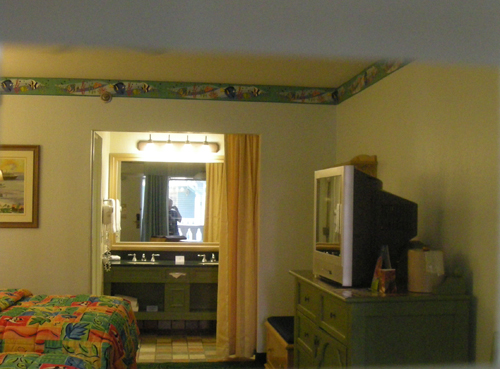 For those familiar with the resort, it still has the same carpet and lights.  The bench that could be used for storage is still there.
The bed now is a platform bed so you can't store your luggage under it like you could before.  The bed has a bed skirt and a new bedspread.  The colors on the bedspread are the same as before but now have the Nemo characters instead.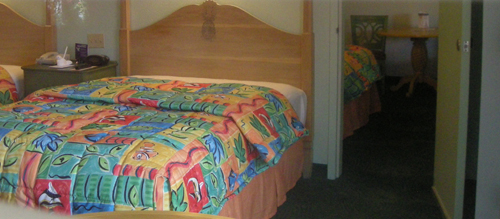 The curtains are now a peaceful blue.  The border around the room has the Nemo characters also.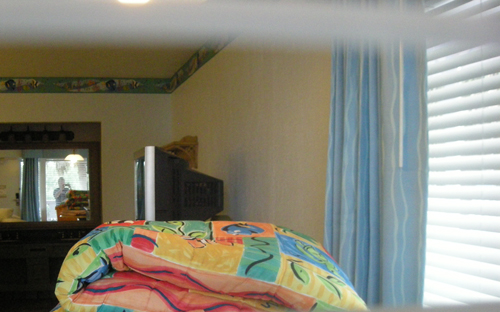 Before everyone runs off to request these new rooms the entire building is being done.  I don't know when they will be reopening this building and working on another. I can't wait for another stay at Caribbean Beach resort once the completely new pool and refurbished rooms are available. I think Caribbean Beach resort will be a very popular place to stay for families.
Category: Disney World