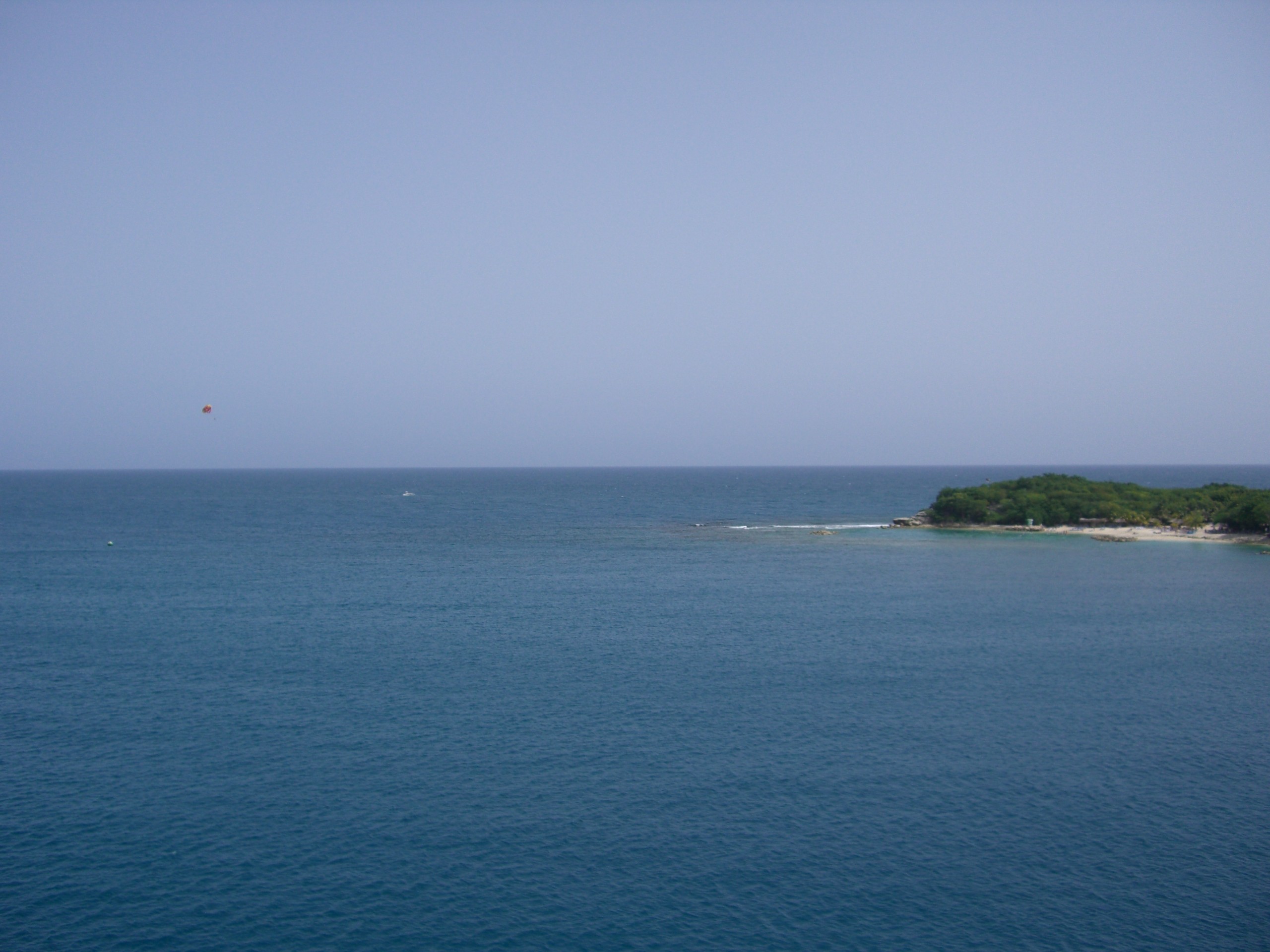 The fourth and final port-of-call on our 7-night Royal Caribbean Liberty of the Seas cruise vacation is Labadee.  This is RCCL's attempt at a private island, similar to Disney Cruise Line's Castaway Cay.  However, this is not an island but a peninsula of land off the tip of Haiti and while RCCL has had this idea/concept long before DCL even considered getting into the cruise-line business, DCL has them beat in this area hands down.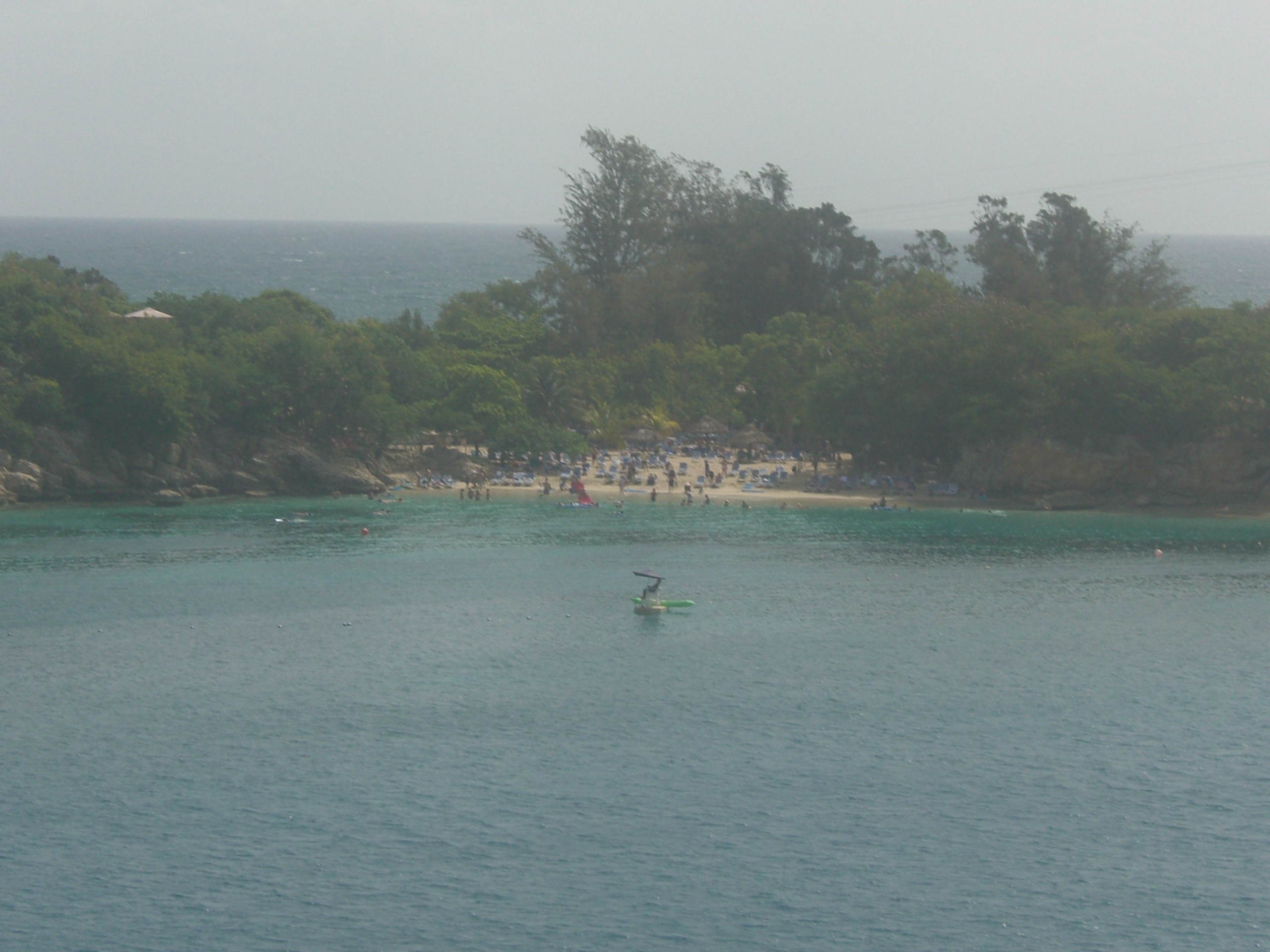 Don't get me wrong, Labadee is a beautiful piece of land that offers a lot of beach/island activities.  It has pristine white beaches, crystal blue waters and lush vegetation.  But while DCL is a much more 'manicured' and 'Disneyfied' rendition of paradise this has a bit more of an 'organic' feel.  There is just no comparison to Disney's true private island paradise.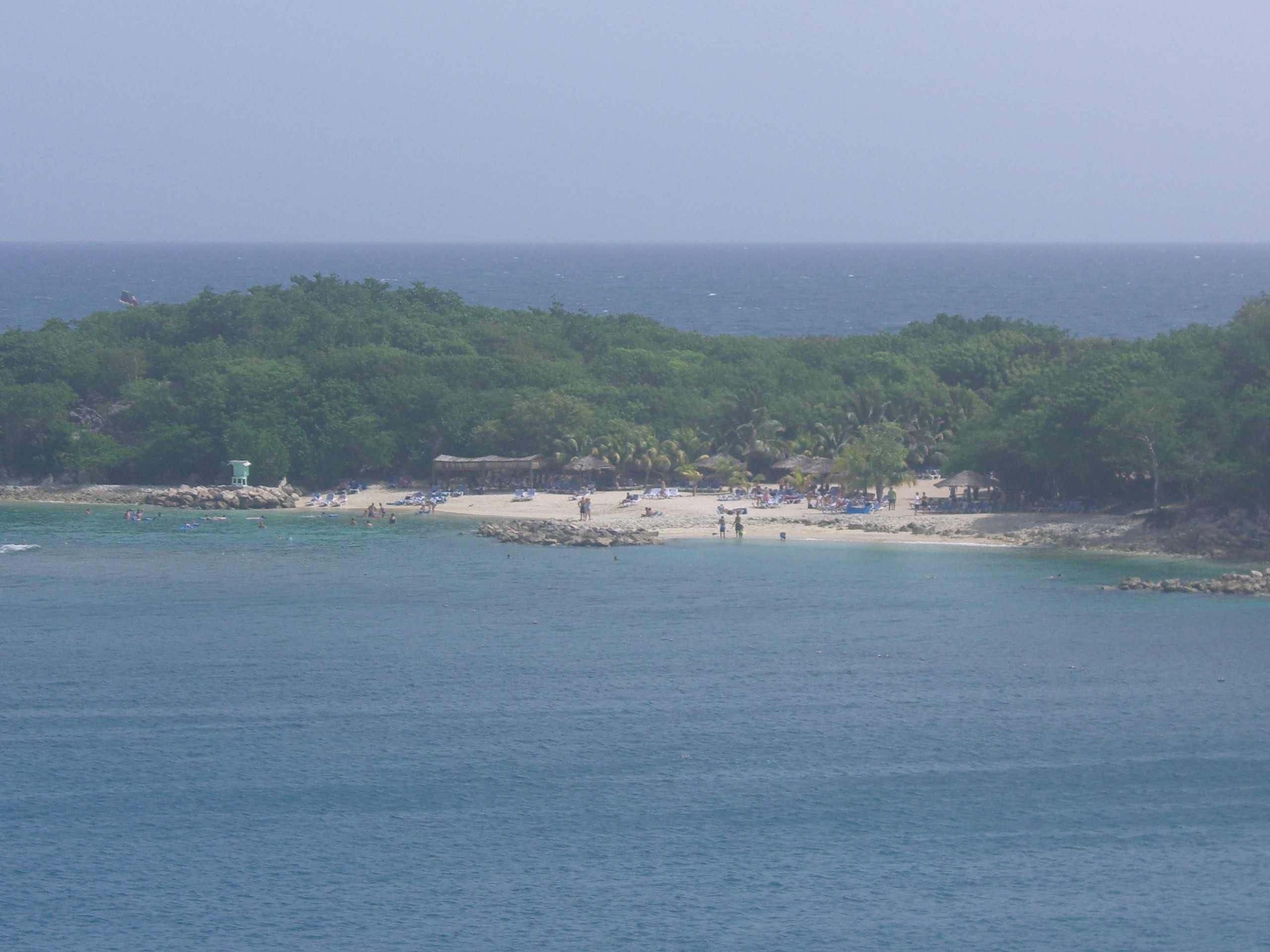 There is plenty to do on Labadee; from wakeboarding, to snorkeling, to kayaking and zip lining.  There is even an Aqua Park that I hear is a lot of fun as well as a straw market that feels like you are truly shopping in and amongst the locals.
With all this beauty and nature and fun activities right outside our balcony, Kevin and I opted to stay onboard the ship.
We have been to Labadee twice already and find we usually get off the tender, wall through the straw market and head right back to the ship.  It's just not our thing, however for many this is the best day of the cruise.
We also find that when the ship is in port the pools are empty, and that makes for a much more enjoyable day for us. So we stayed on the ship and enjoyed the adult pool area pretty much all to ourselves and loved every minute of it.
The Liberty of the Seas, much like both of the DCL ships, has three distinct pool areas.
The 'adult' pool area is located all the way foreword on the ship.  The theme of this area varies depending on the particular ship but it always has a nice size pool with two very large (10+ person) Jacuzzis.  The Jacuzzis on this ship actually extend out over the sides so that when you are in them you feel as if you are hovering over the ocean with nothing below you.  They are the highlight of the adult pool area for me and I enjoyed going between the Jacuzzi and the pool most of the afternoon.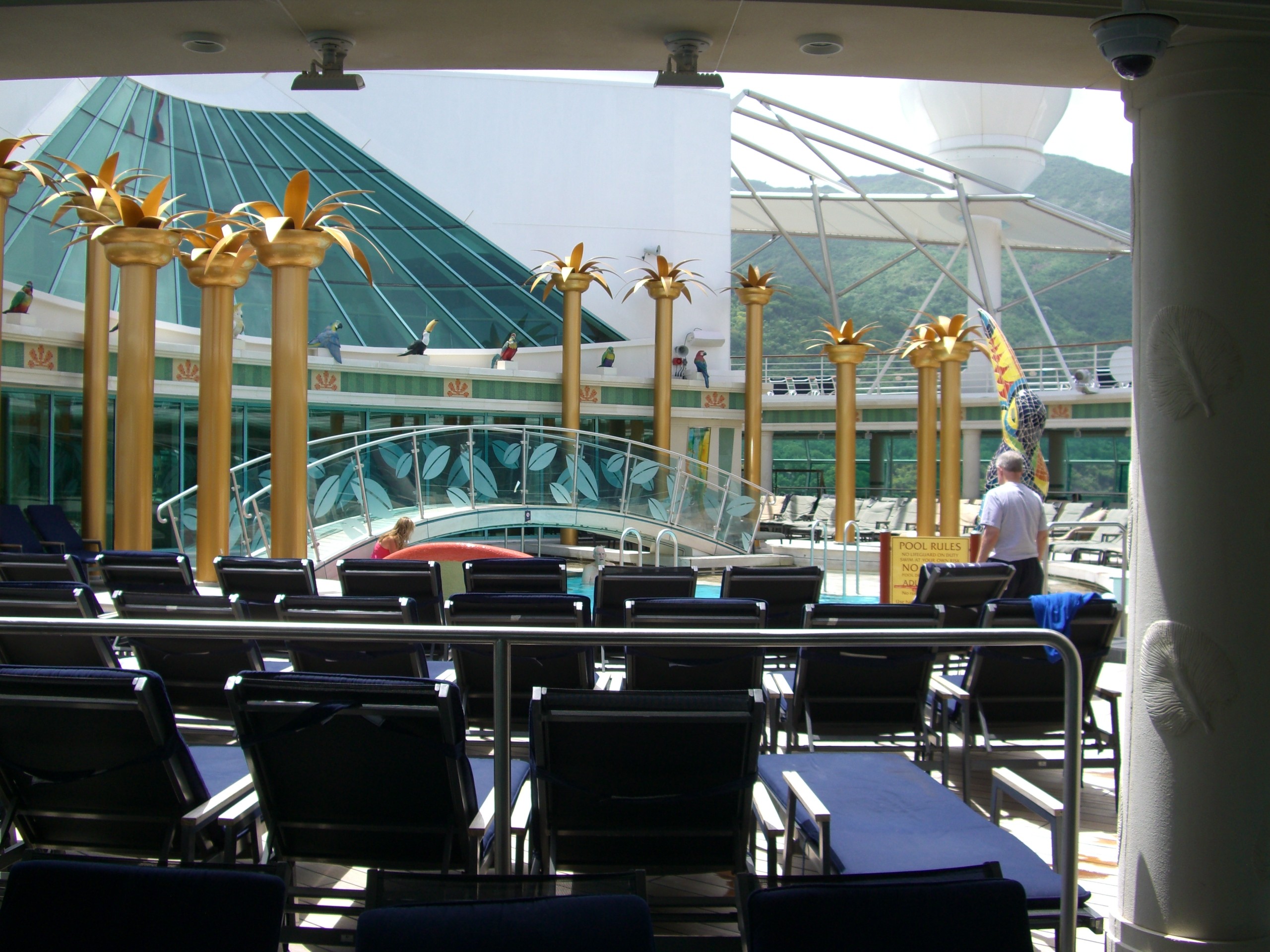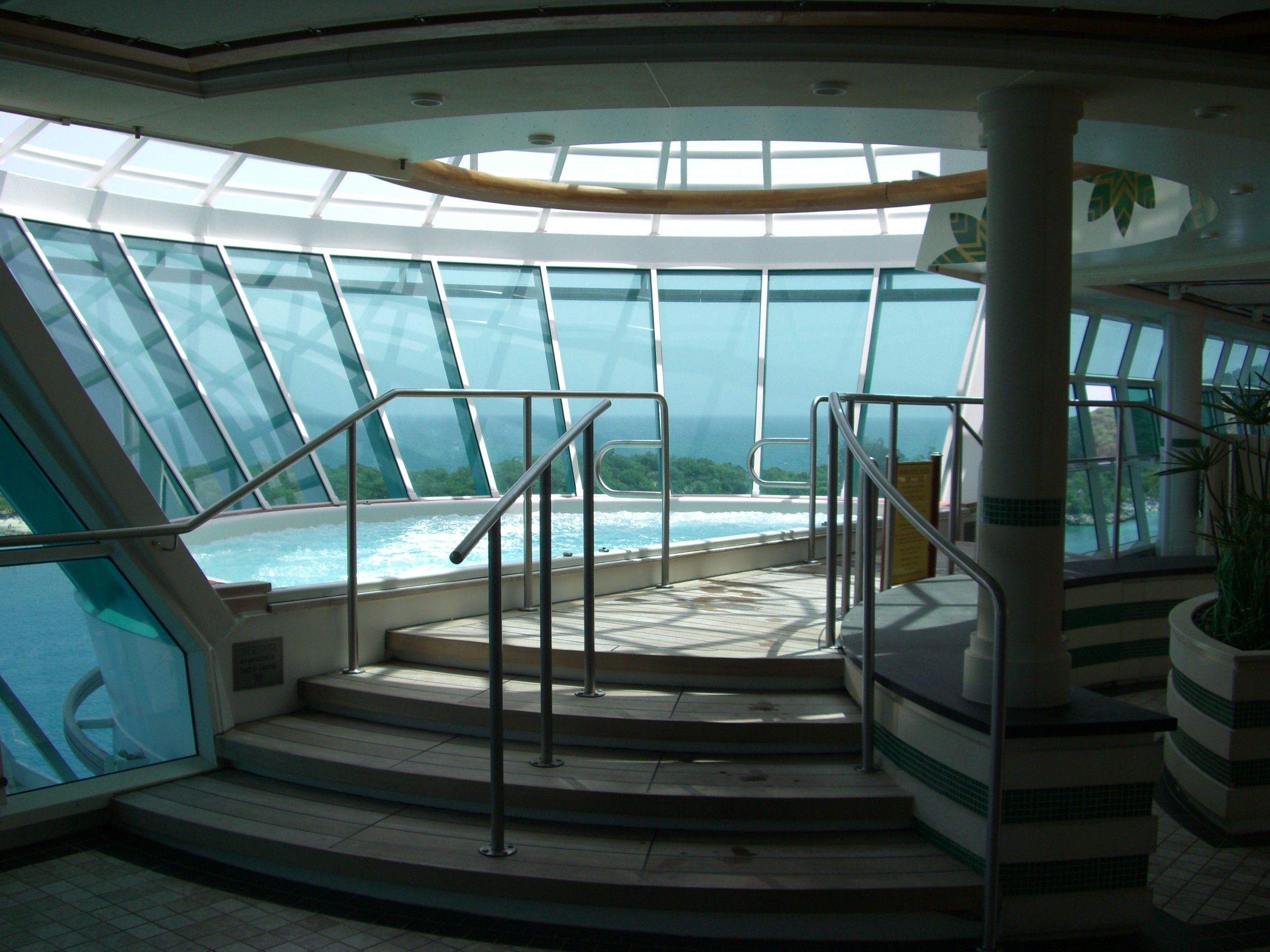 The middle pool area is what can best be described as their main pool/family pool.  It is a very large area with several large, covered Jacuzzis and two separate pool/swimming areas.  There are walkways over and around the pools as well as a bar on one end and an entertainment platform on the other where bands will perform throughout the cruise.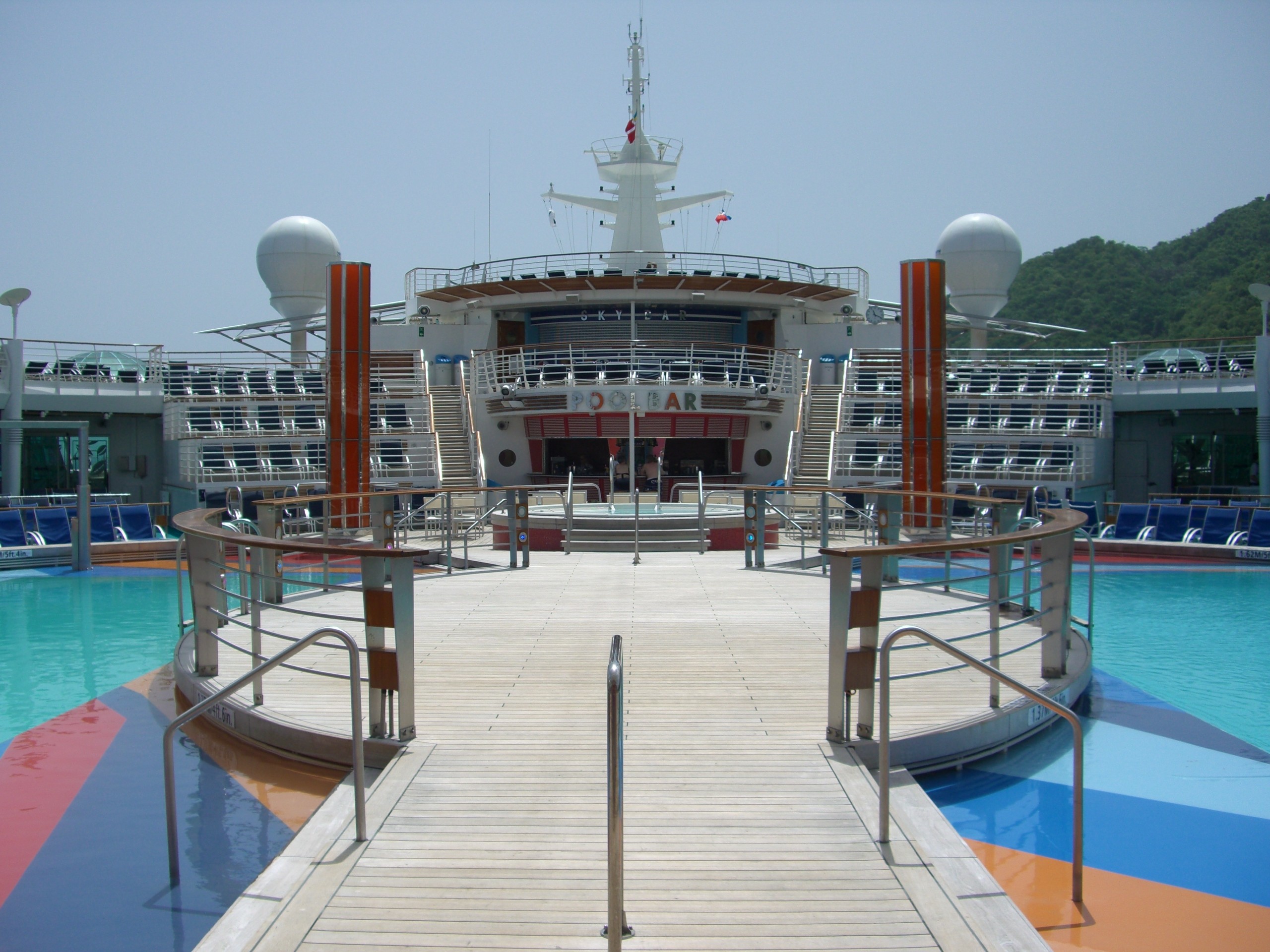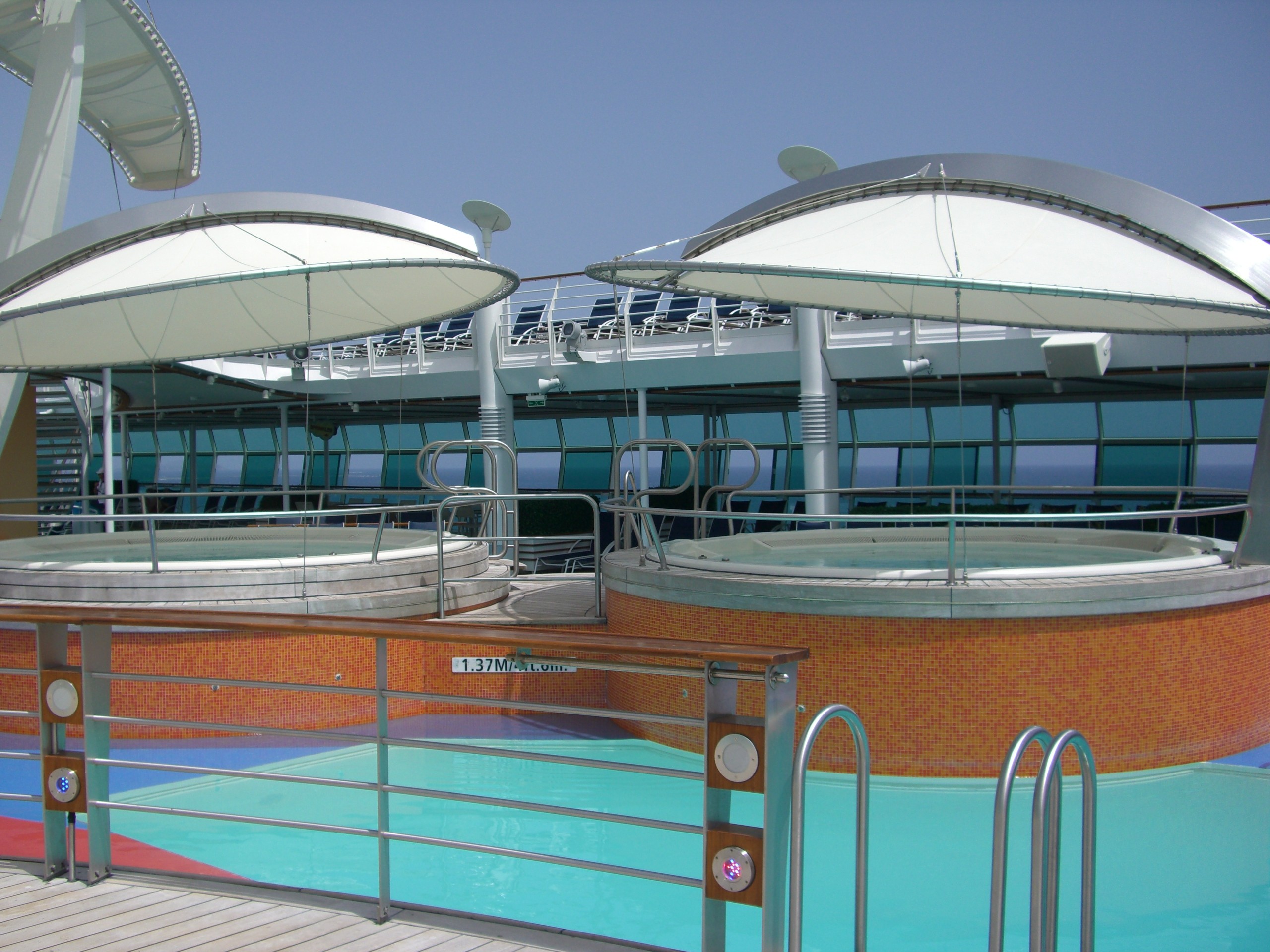 Something RCCL does on their ships that I have not seen anywhere else is to build stadium seating areas for lounge chairs around the pool.  Think bleachers but instead of metal seats you have lounge chairs.  This certainly helps provide extra chairs so that everyone has a chance to sit in the sun by the pool if they so desire.
Finally, at the aft (or back end) of the ship is the kid's pool area.  This is where RCCL has truly surpassed DCL.  While you don't have the iconic Mickey hand slide here as you do on the DCL ships, you do have the H20 Zone.  This is basically a water park right on a cruise ship.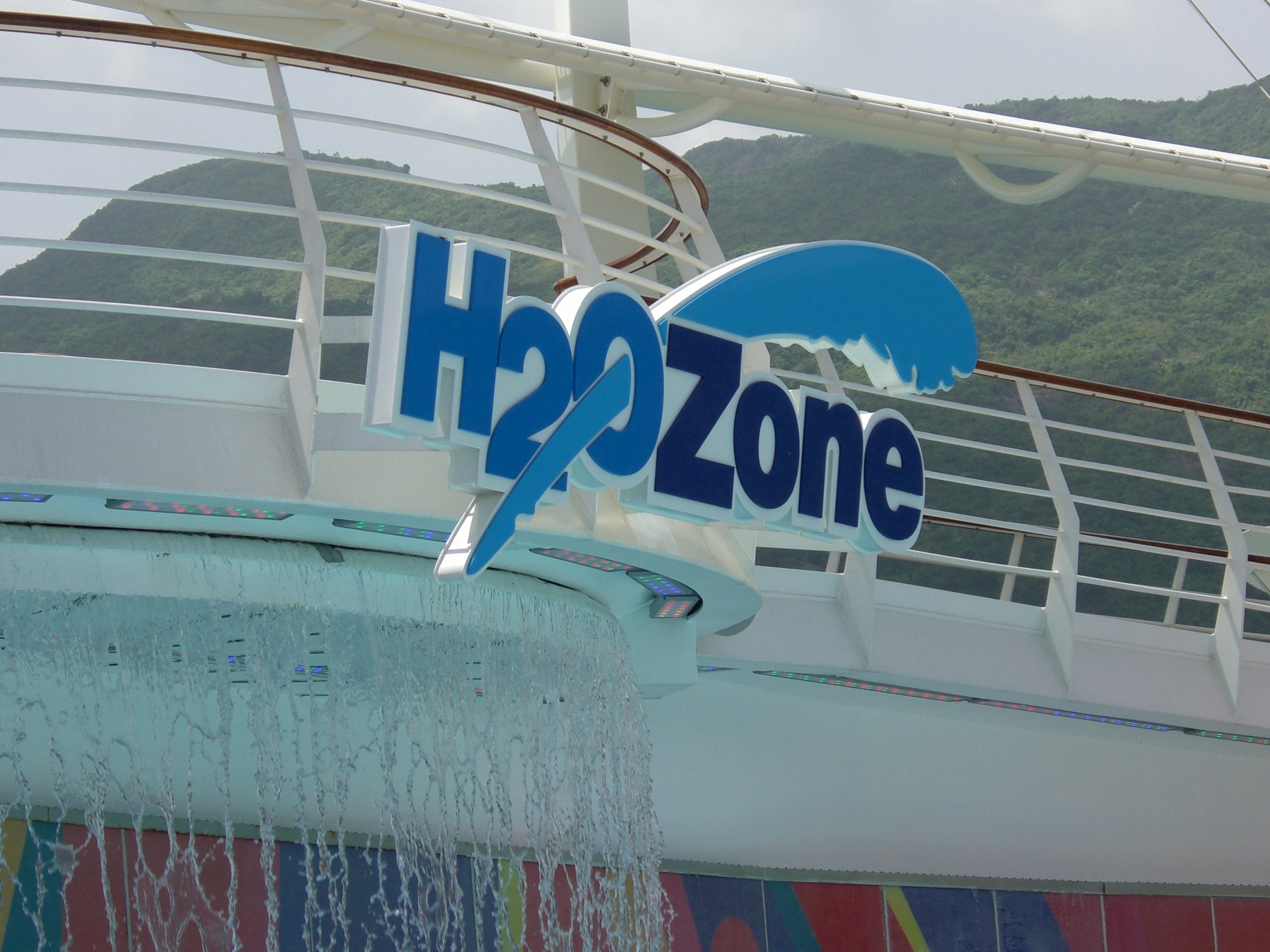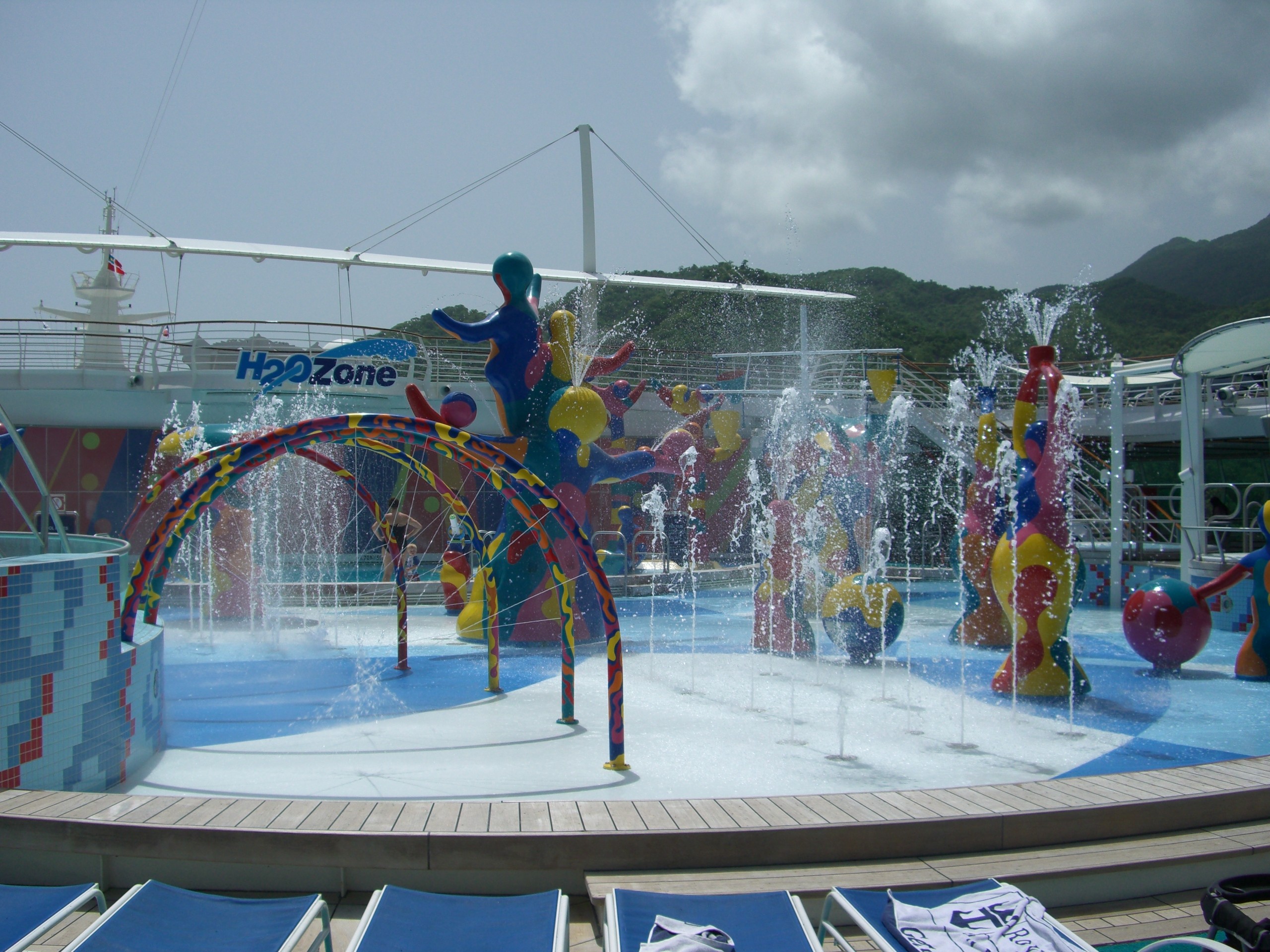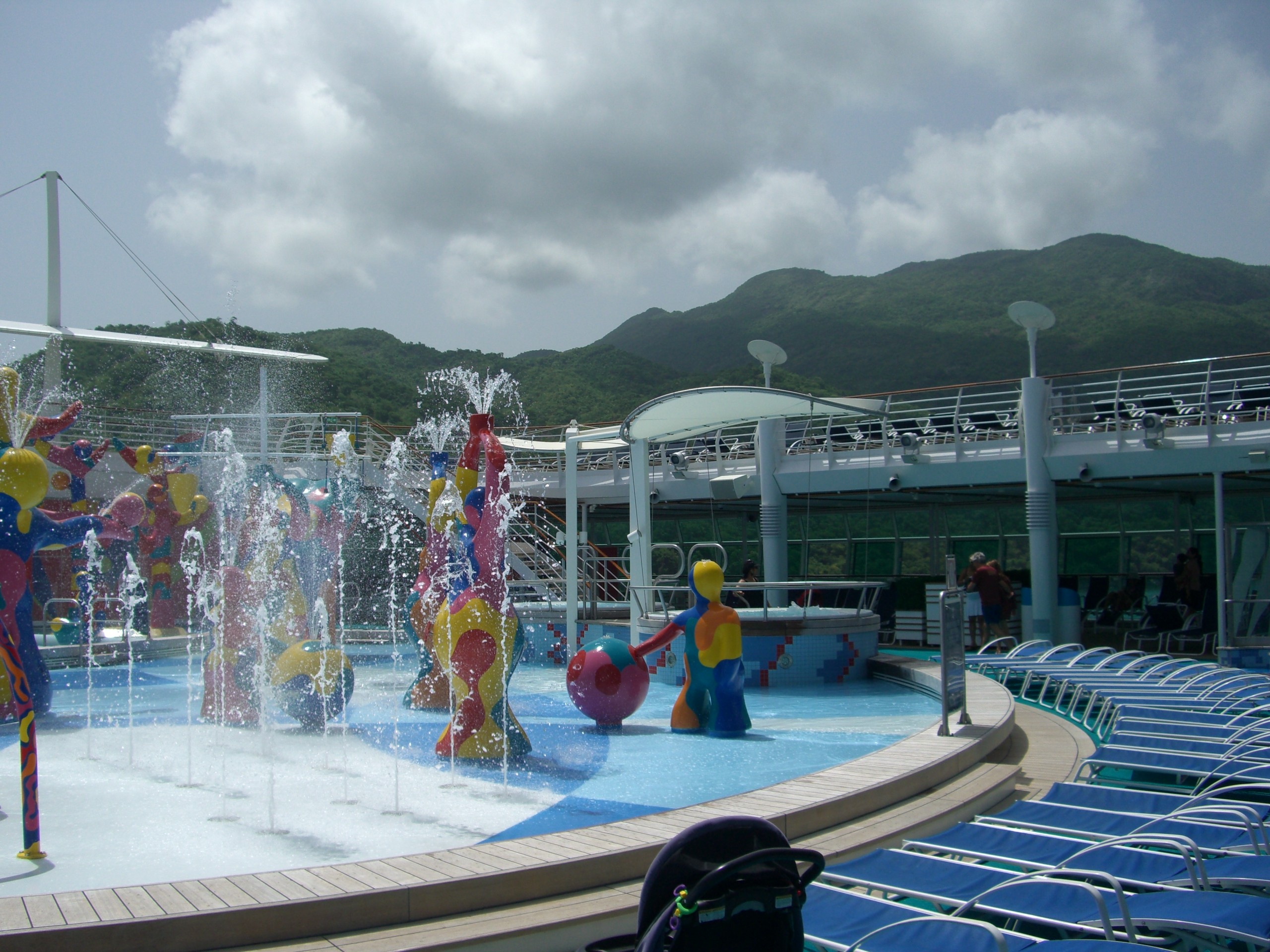 Colorful and imaginative statues spray, dump, shoot and pour water in ways that both surprise and exhilarate.  A large round, Plexiglas pool provides a great place for kids to swim and adults to watch. Of course there is a 'regular' pool for kids (and adults) to use here but the H20 Zone's vast array of water devices truly are the 'stars'.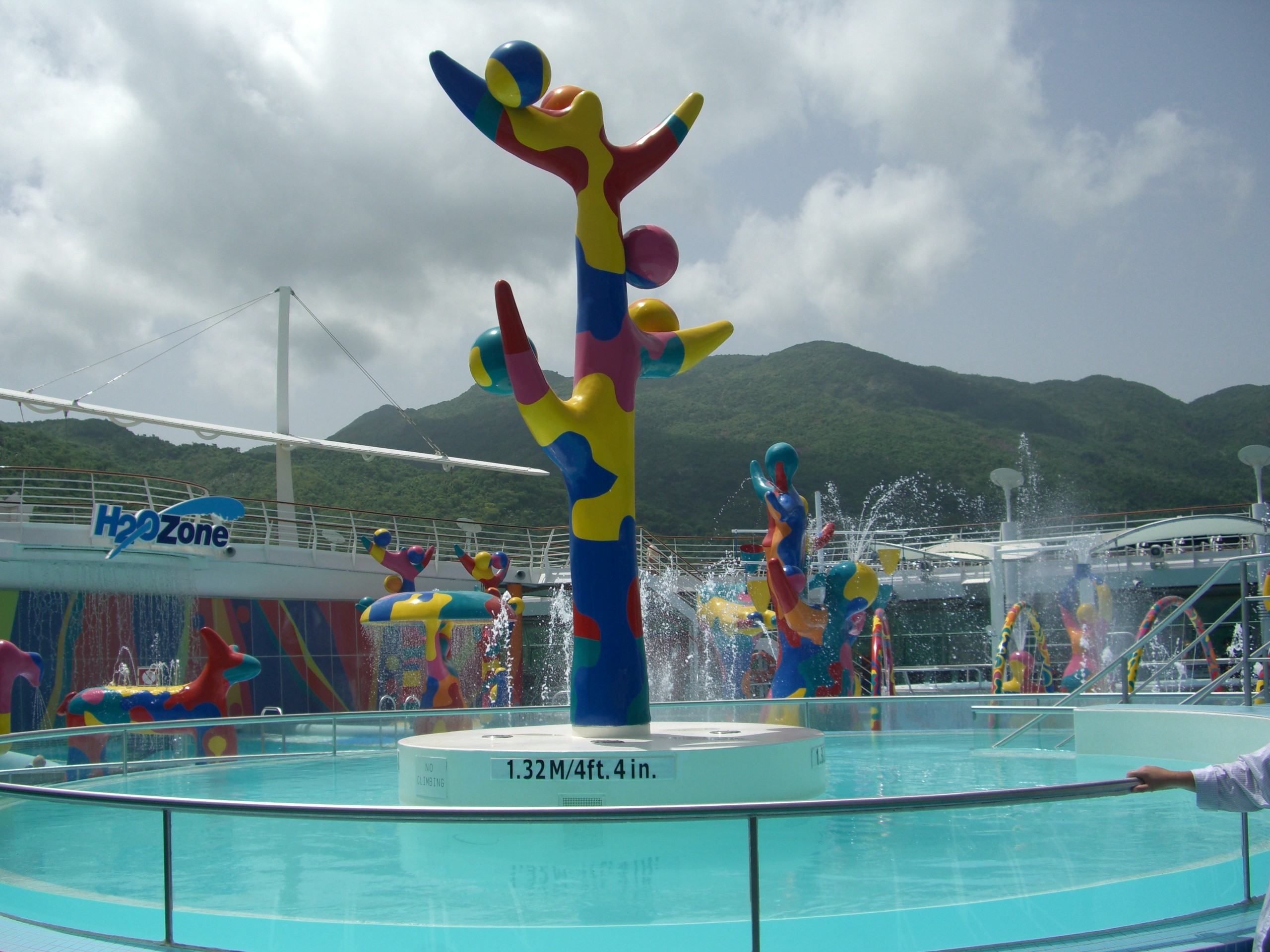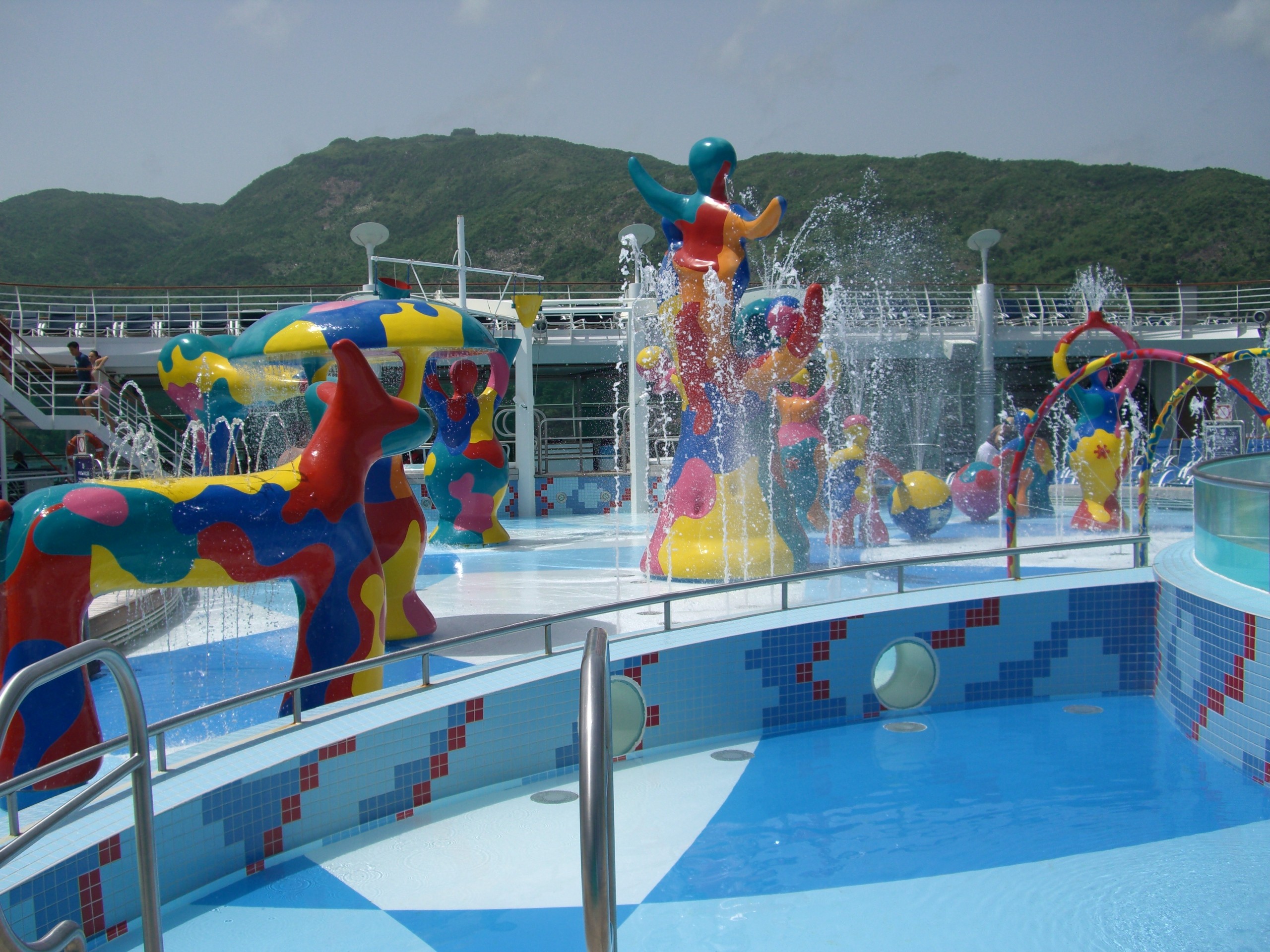 This, in my opinion, is the single best kids play area available on any cruise ship built to date.
Category: Disney Cruise Line