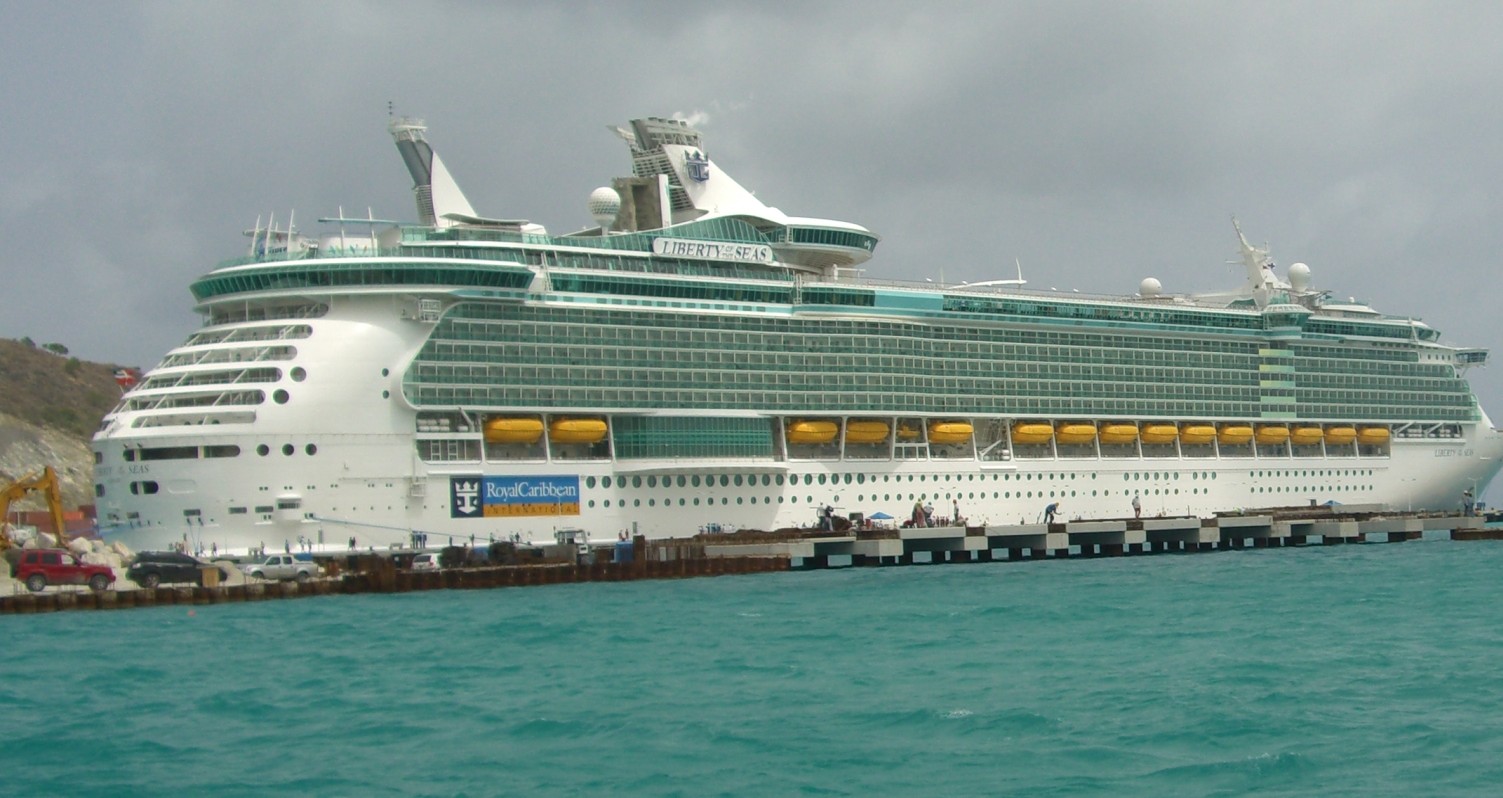 Part of any cruise vacation is the ports-of-call.  On this cruise we're stopping in San Juan Puerto Rico, Phillipsburg, St. Maarten and Royal Caribbean's 'private island' Labadee. 
I put quotation marks around private island as it isn't really an island so much as a section of Haiti that RCCL uses exclusively for their cruise ships.  If you're thinking it's going to be like Disney's Castway Cay you're wrong.  But Labadee is still a few days off and I'll blog about that after we stop there. 
Day 3 of our cruise was a stop in San Juan.  I was really looking forward to seeing San Juan as it would be the first time for me.  We had been to both the other islands on this cruise and San Juan was going to be a new experience and adventure for both of us. 
As we like to do on at any port where we haven't been before we booked an island tour.  RCCL had a few tour options in San Juan and we opted for the Old and New San Juan bus tour, because we're fat and don't like to walk. 
Our ship arrived in San Juan at around 3:00PM (which is unusually late to get into a port of call – usually the ships arrive early in the day).  Our tour was scheduled to start at 3:30PM and we were supposed to meet at the end of the pier at 3:15PM.  We didn't get off the ship until about 3:30PM as we had to wait for customs to clear the ship and for the crew to complete the tendering process. 
This was where it all started to go downhill. 
There were several hundred people lining the stairways in an effort to get off the ship for various excursions.  Everyone was cranky and irritable.  In addition, it was raining. It ranged from a fine drizzle to biblical rain…once we got off the ship and onto the pier there were already several hundred very angry, wet and confused passengers. 
We slowly made our way through the throngs of people (think the Magic Kingdom on a holiday) to the end of the pier where more chaos awaited us.  People with signs tried to usher hundreds of passengers to any one of a dozen locations to start their tour.  This is certainly something Disney does better.  Not only would Disney have us wait in a comfortable area on the ship until it was time to start the tour, but they would provide instructions on where to go and how to get there.  This was a mess, in the rain, that could have easily been avoided. We eventually made it to our tour bus and started our journey.
The bus was comfortable and the tour guide was nice but it was difficult to enjoy the sites through the torrential downpour.  Our one and only stop was a fort. Once inside fort something-or-other you had 30 minutes to explore on your own.  To get into the fort you had to walk through one of two tunnels – one had a 40 degree incline and the other meant that both Kevin and I would have to duck the entire way. I opted for the 40 degree incline tunnel…Kevin opted to sit by the gift shop and wait for me. 
I guess it was nice to see the fort – I don't really know because once I got to the top of the tunnel I was in no mood to be educated about the history of San Juan.  I poked around for a bit and then came back to where Kevin was waiting.  We bought two umbrellas in the gift shop (our only souvenirs from San Juan) and went back to the bus and waited for the rest of the folks.
The rest of our tour was OK.  Again, hard to really enjoy site seeing when it is pouring outside.  I did learn that Ponce De Leon was the first governor of San Juan…..other than that I was wet and miserable and just wanted to get back on the ship.
It was so miserable out that we didn't even take one picture of San Juan. 
Day 4 of our cruise was St. Maarten.  Having visited this island several times in the past I kind of knew what to expect.  We didn't book any excursions and just decided to walk around the town for a bit and shop. 
To our surprise St. Maarten has undergone some pretty impressive changes since we had been there last about 2 years ago.
They are working on expanding the pier area where the ships dock and have added several shops and even a cute little 'straw market' area.  There is also an area where you can get a taxi or a tourb us to take you into town.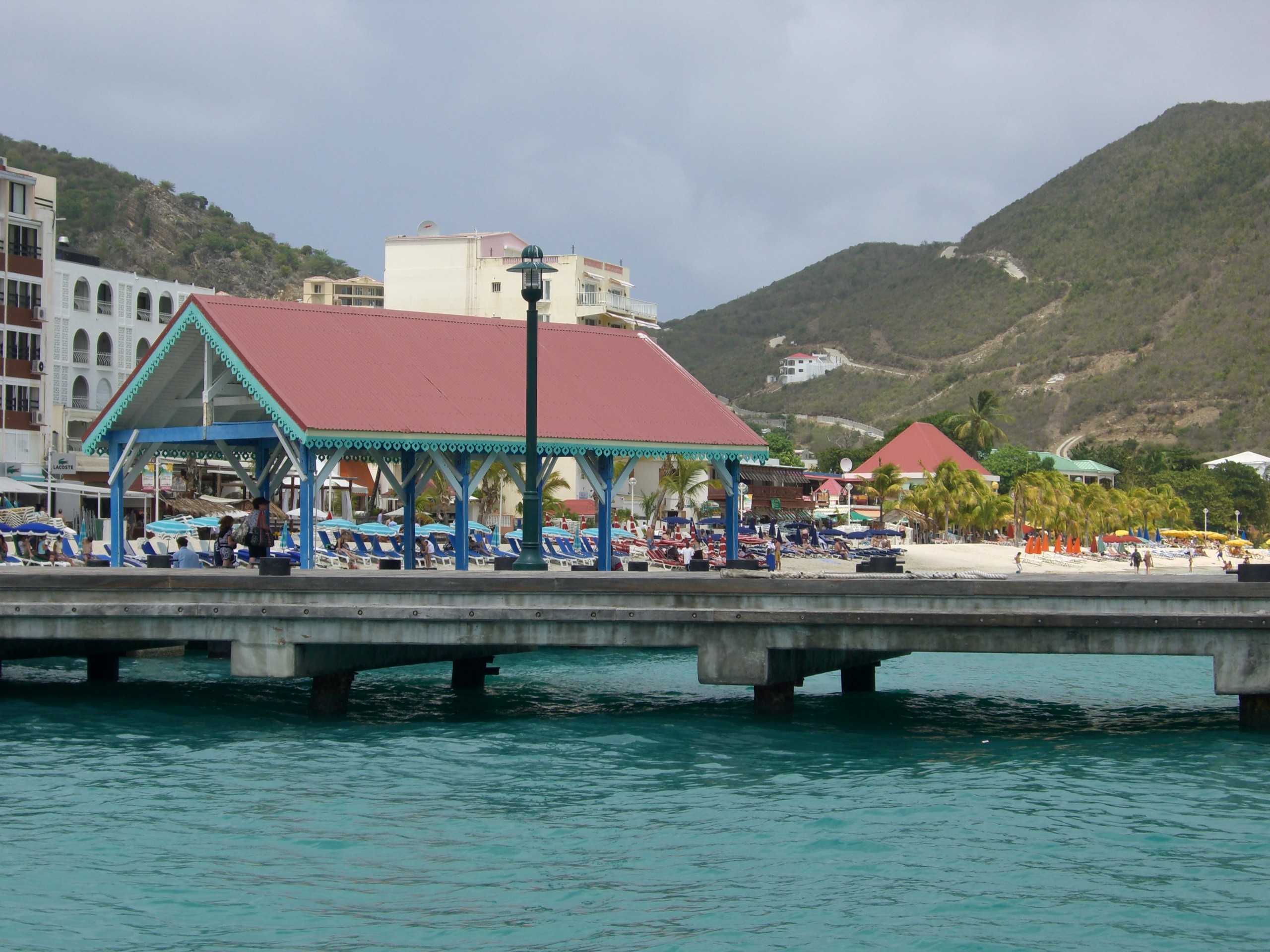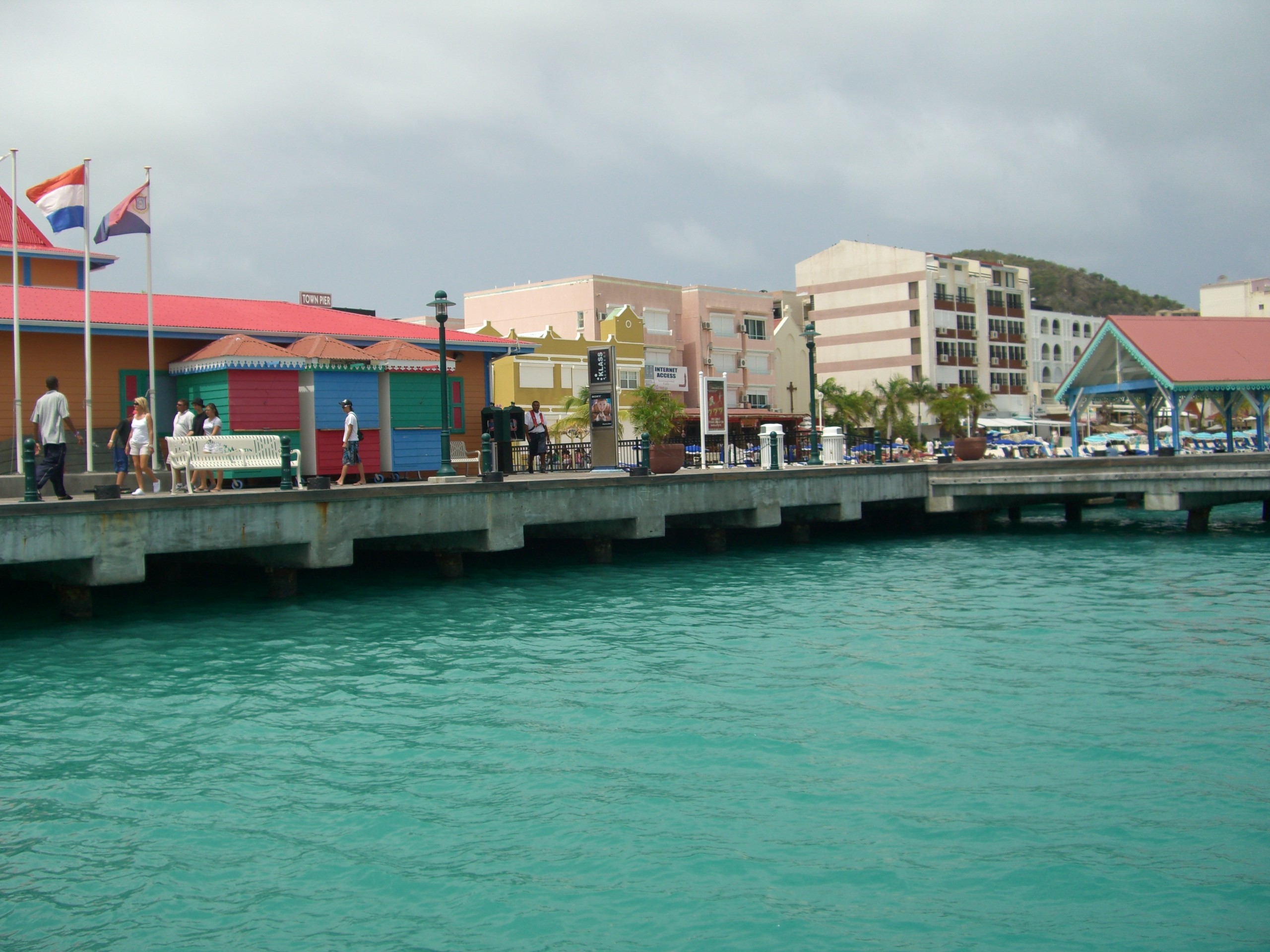 We opted for the water ferry.  For $6 per person you can ride back and forth on the ferry between the main area of town to the ship all day.  The ferry has 2 stops in St. Maarten along the waterfront so if you wanted to just walk the main street in one direction you don't have to walk all the way back to catch the ferry.
They also did a great deal of work on the waterfront, adding about 10 feet of beach as well as a walkway with shops.  I was glad to see some public restrooms added as well as a police station at the ferry dock platform area.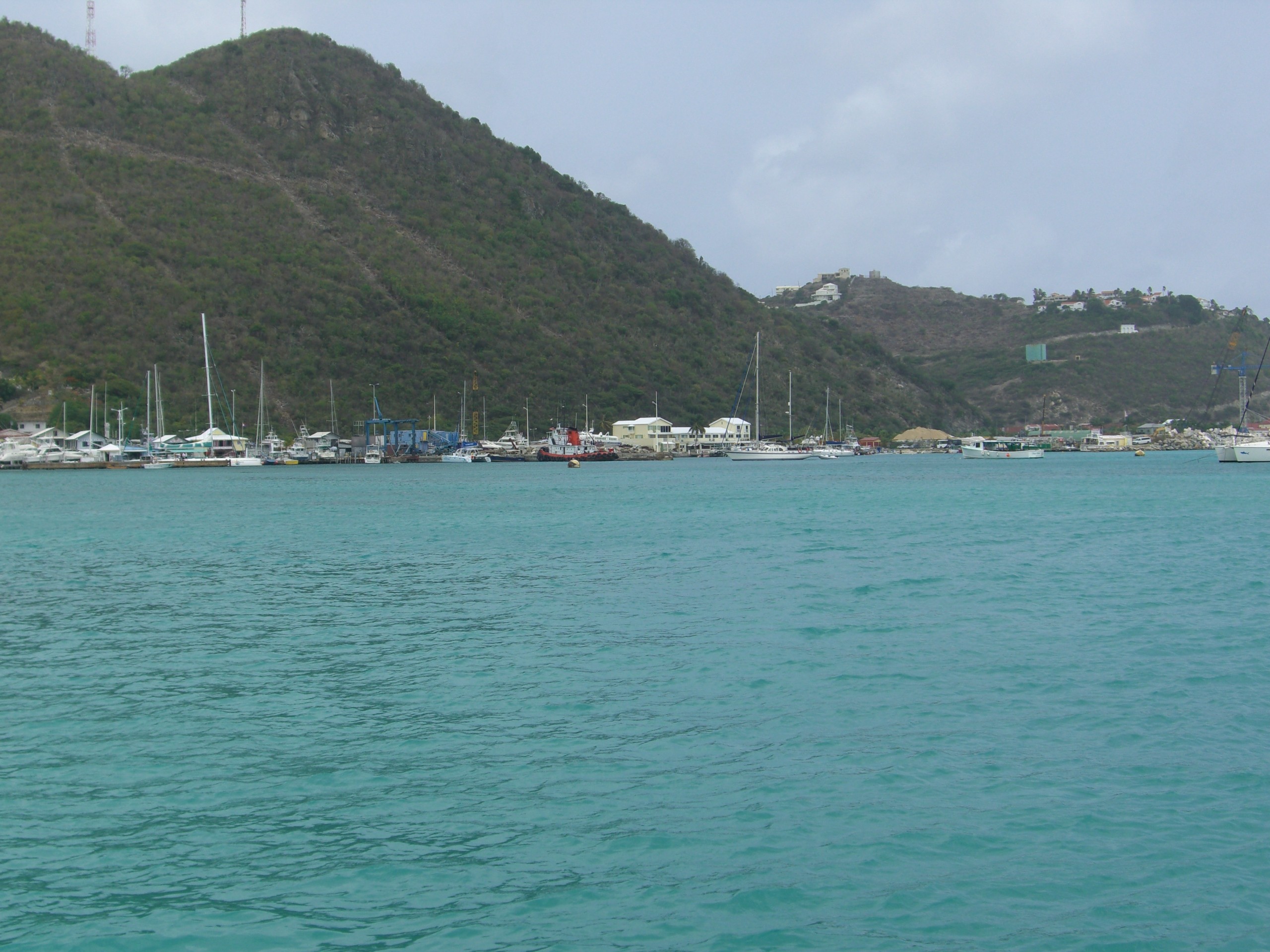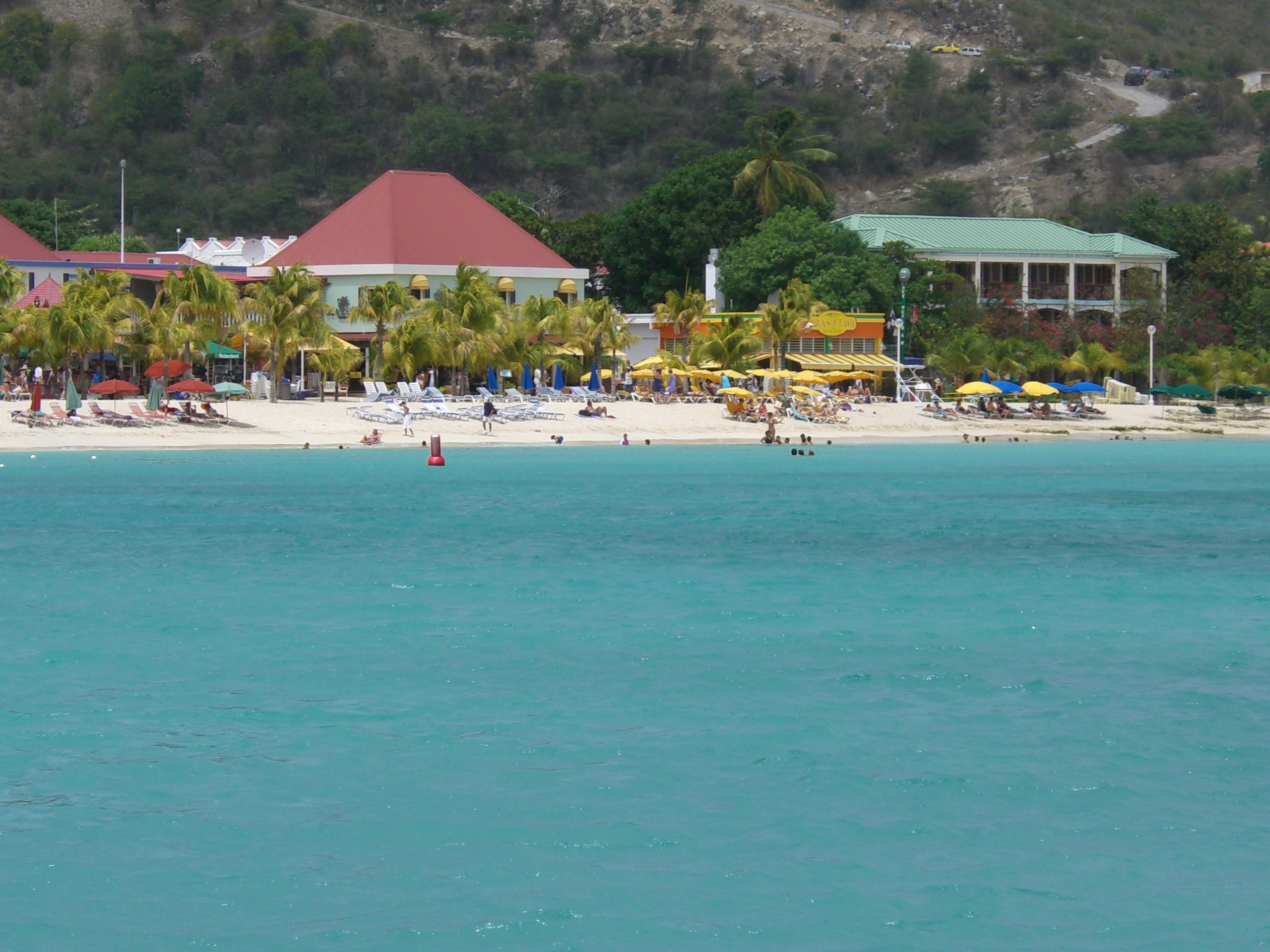 Again, I was very impressed with the improvements to St. Maarten but some folks we talked to who had never been before felt it seemed a little 'seedy'.  We tried to explain how much it has improved over the years but first impressions stick with you and they were not impressed. 
The good news is this revitalization project seems to be an ongoing effort and I have a feeling St. Maarten will be as popular as St. Thomas for future cruise ship patrons.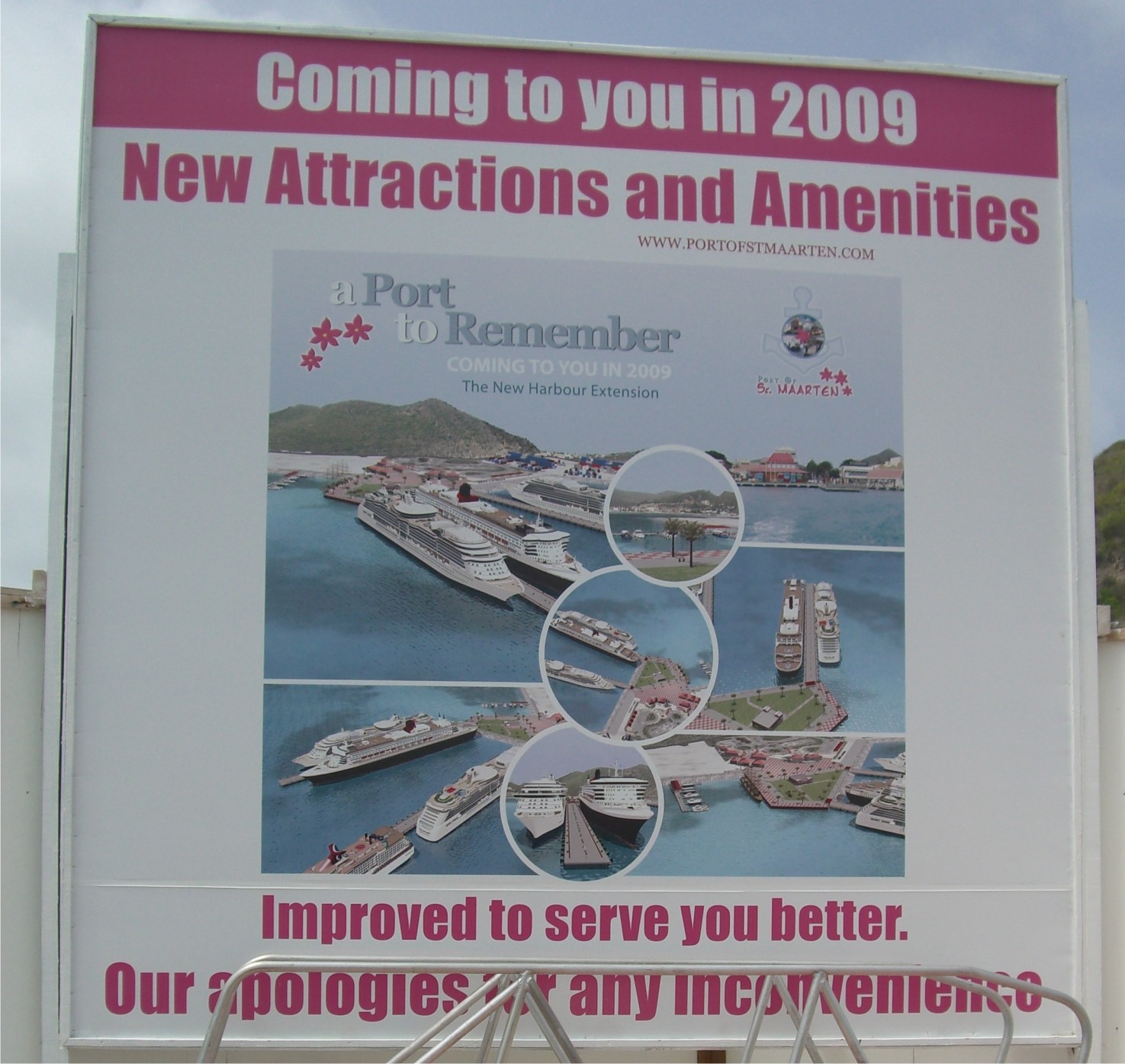 Category: Disney Cruise Line