Today was the first day of the Annual Passholder Preview for Toy Story Midway Mania at Disney's Hollywood Studios. We arrived at the park at about 2:30PM and it was Africa Hot!!! We made our way through the crowds towards the new Pixar Studios area of the park. We were greeted by polite, smiling cast members who asked to see our Annual Passes as well as a photo I.D.
Big kudos to these cast members for being as perky and nice as they were. Many folks who were not AP holders were being turned away and were not happy. The CM's smiled and were as nice as can be as they turned these unhappy folks away.
Once we got passed the Mouse's top security squad we entered the Pixar Studios 'street' – for lack of a better term. The old Who Wants to be a Millionaire area and attraction has been beautifully redone. I can't want to see what might be going in across the street from Toy Story Midway Mania (see a previous blog for rumors).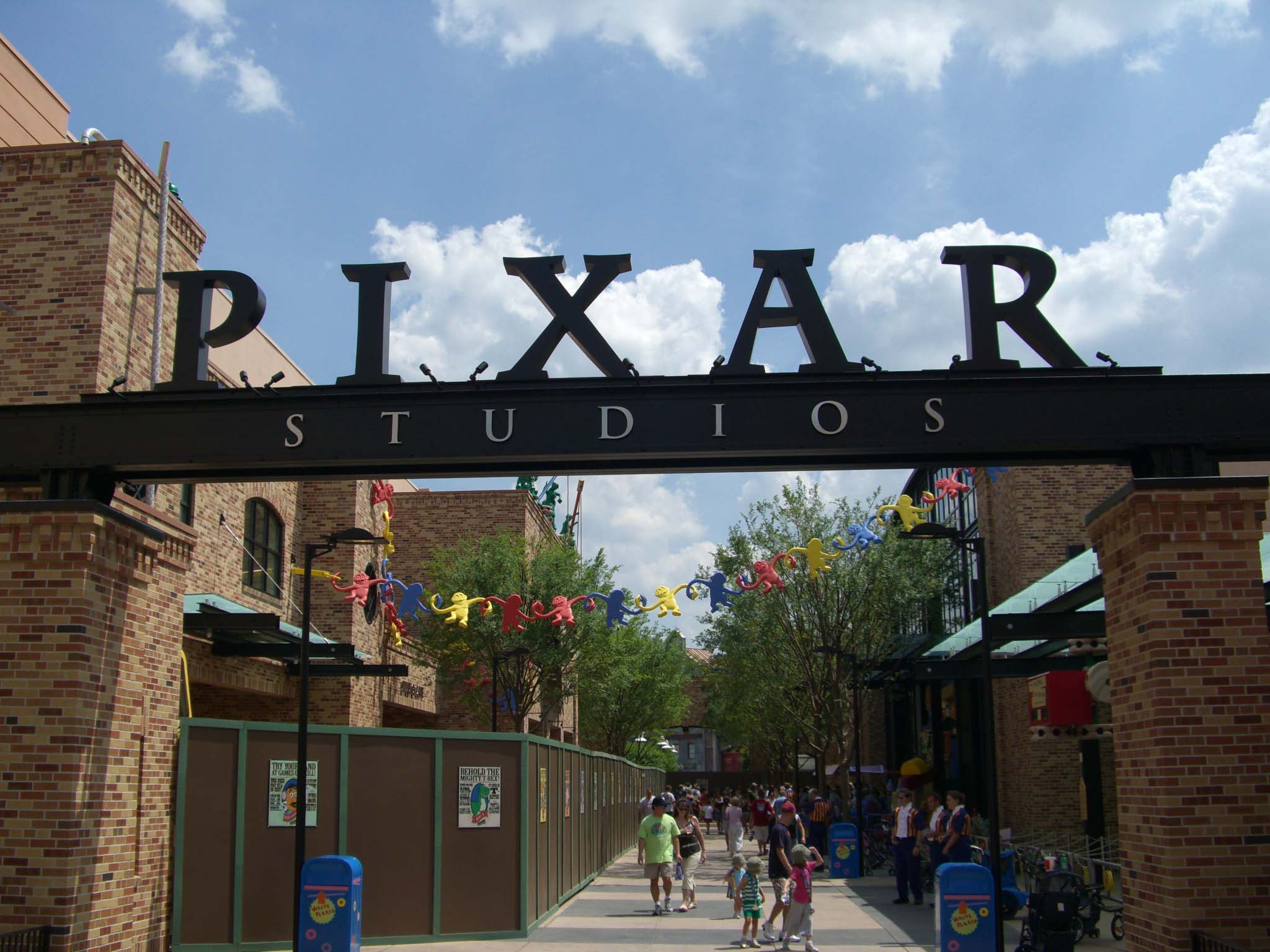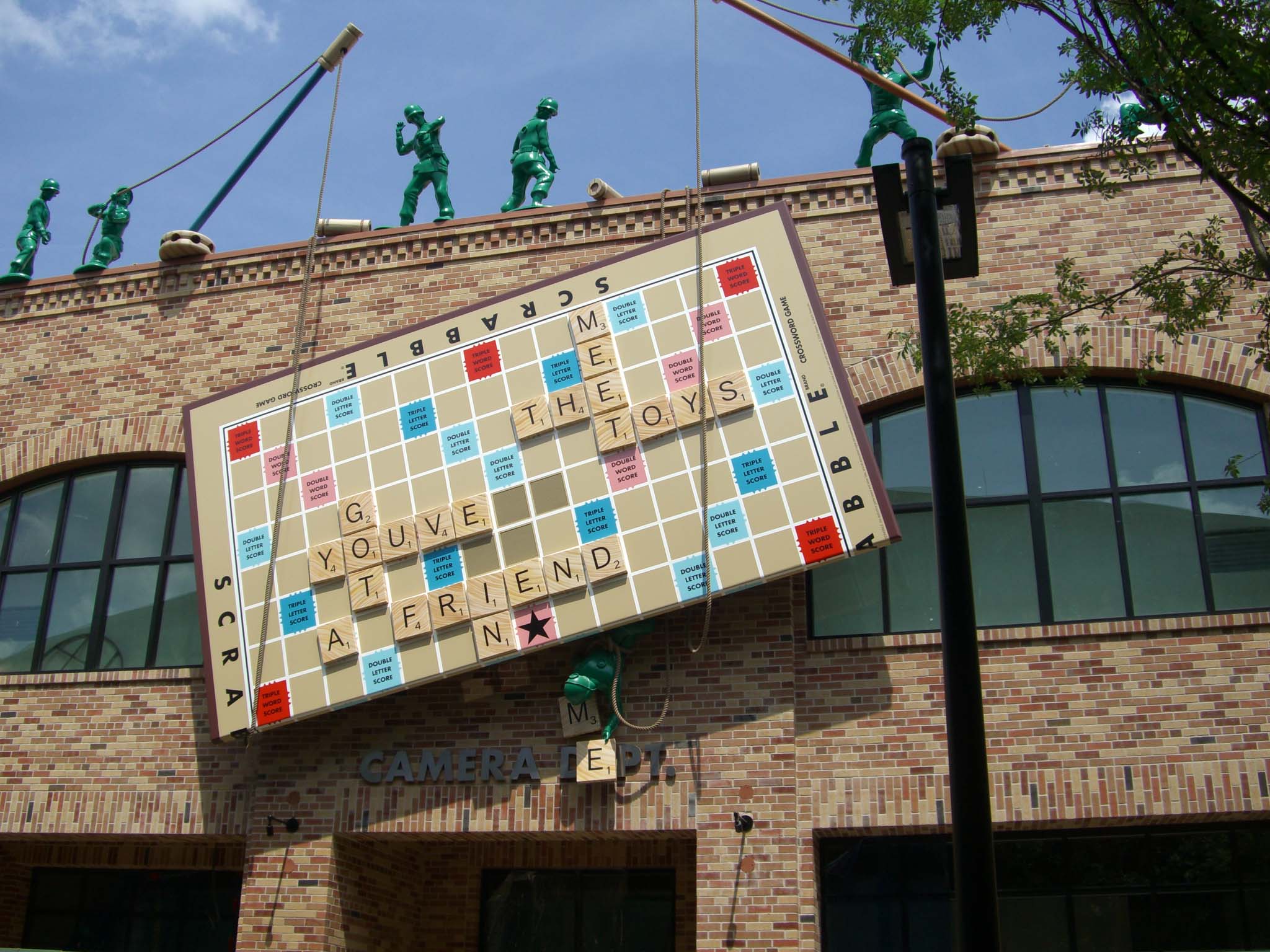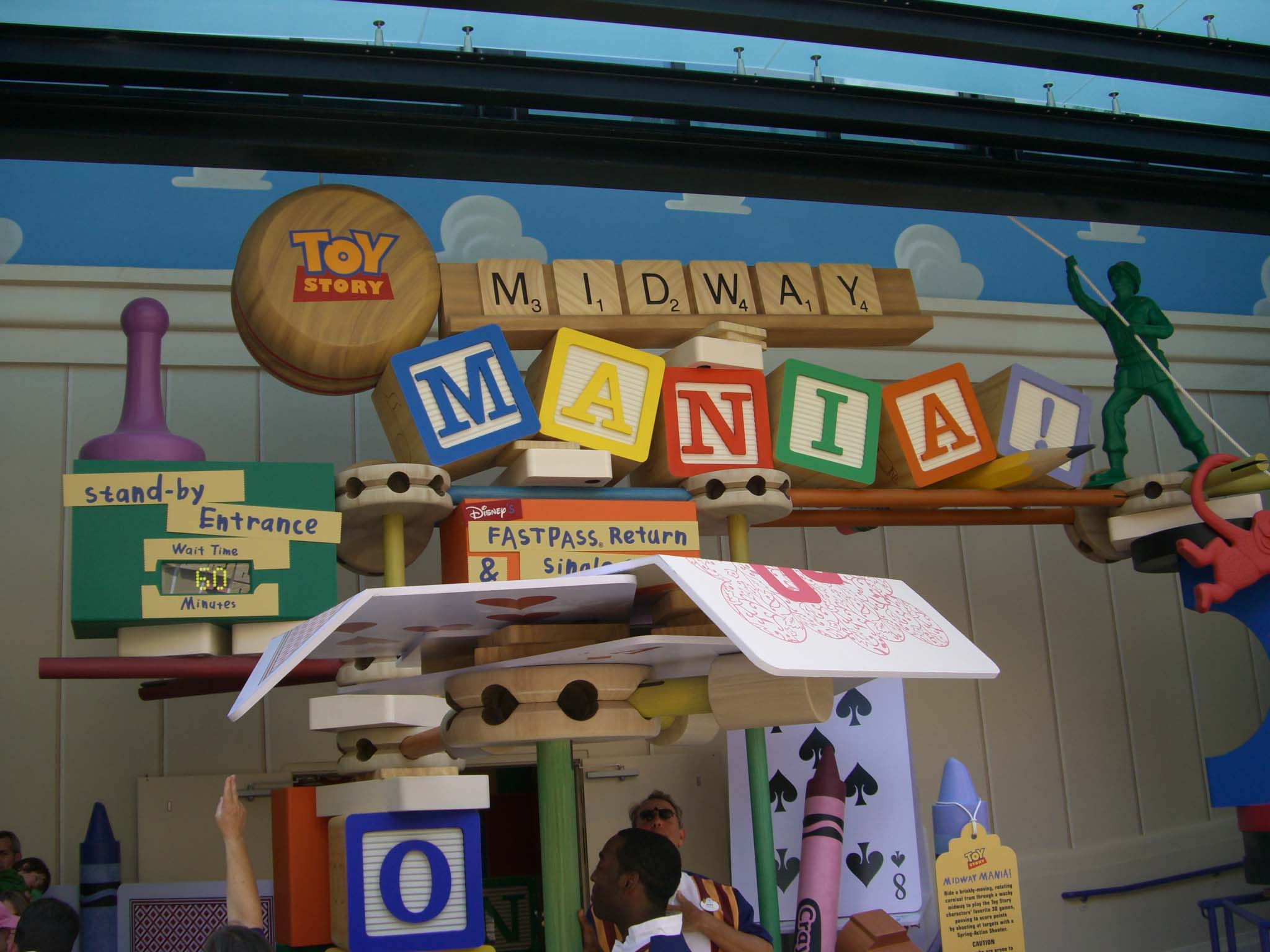 We approached the queue line and was told it would be a 60 minute wait. I was not too happy with this news but I really wanted to ride the ride and the queue was really incredible. There is so much to see it's almost overwhelming.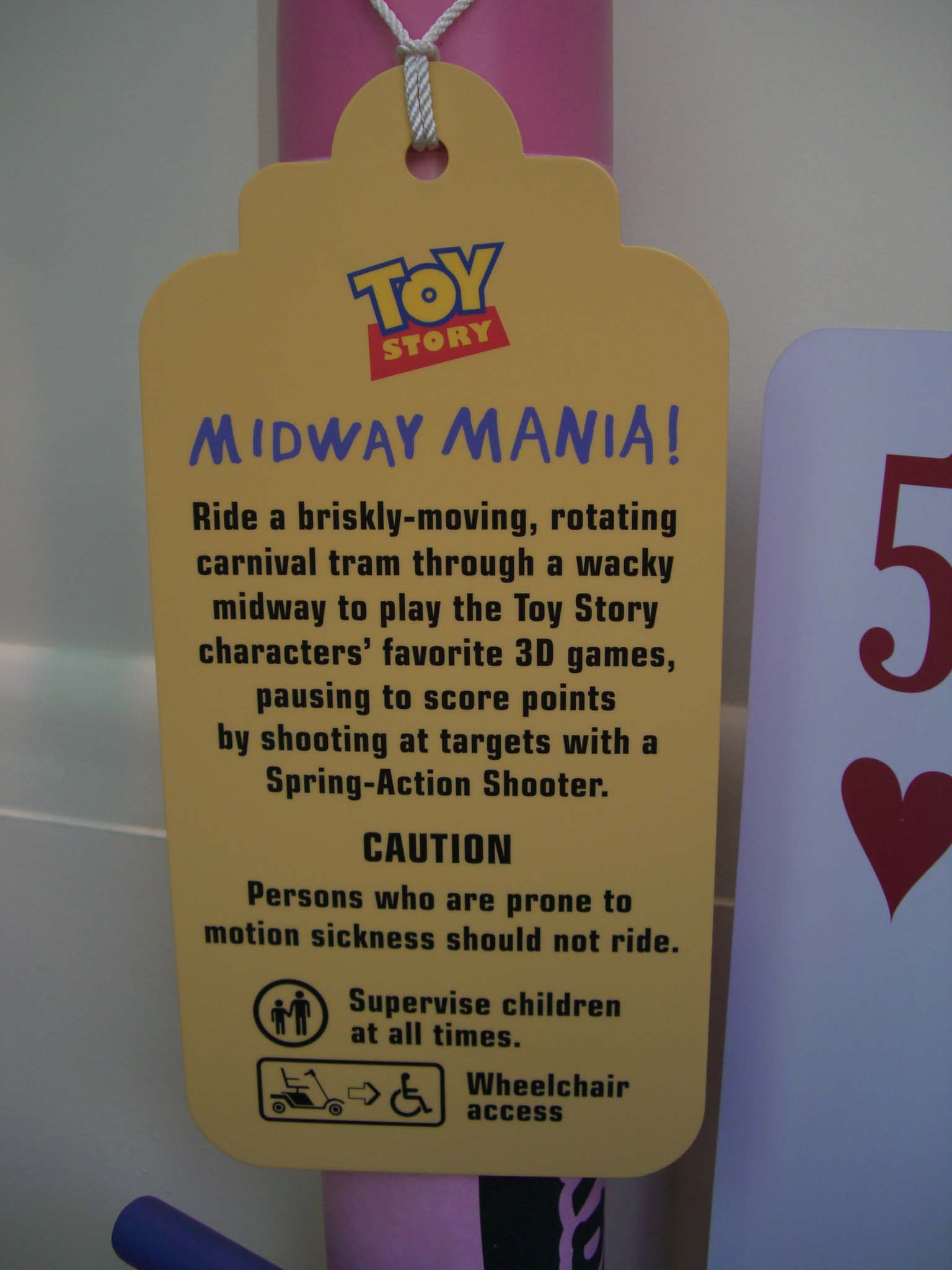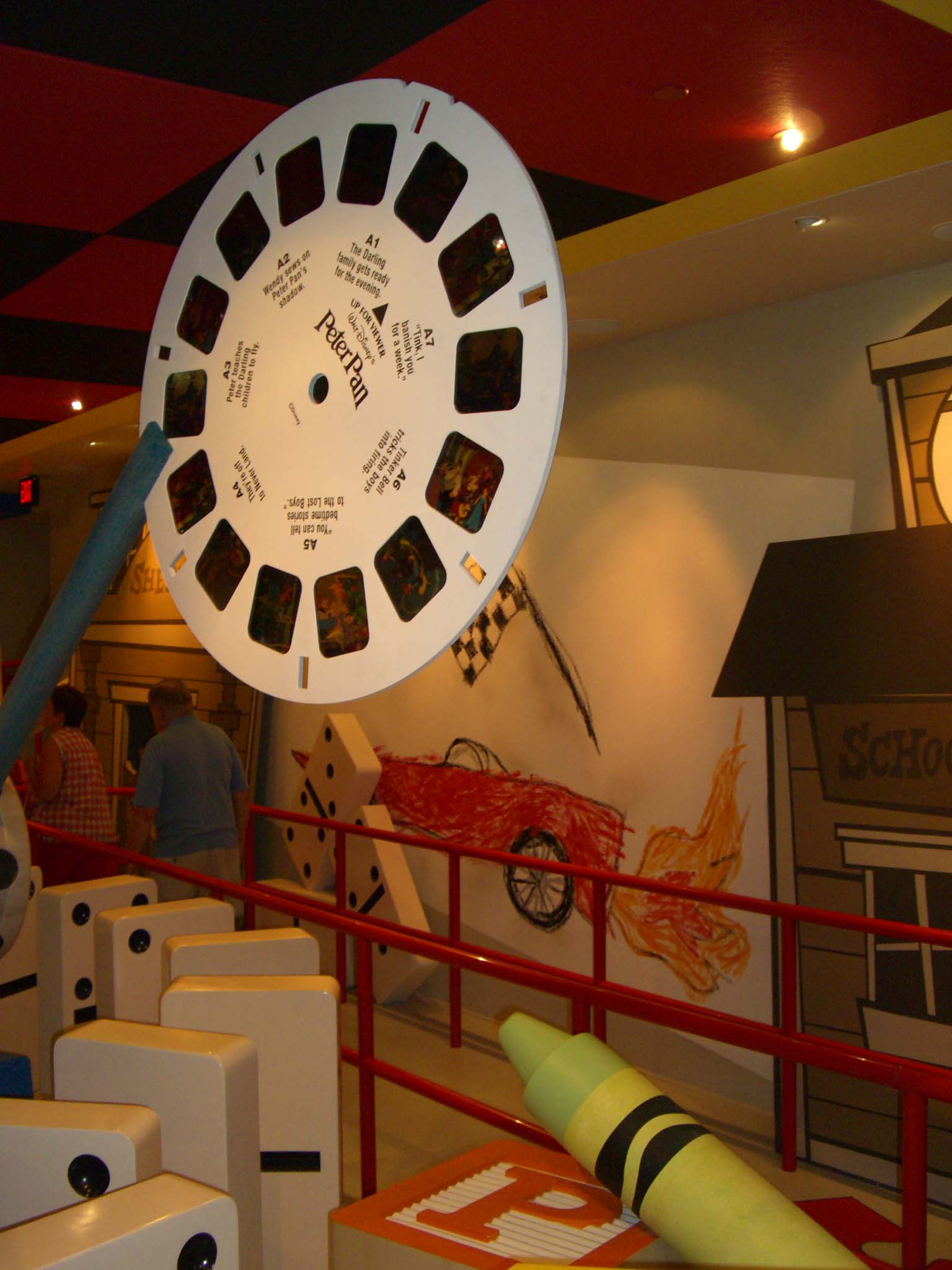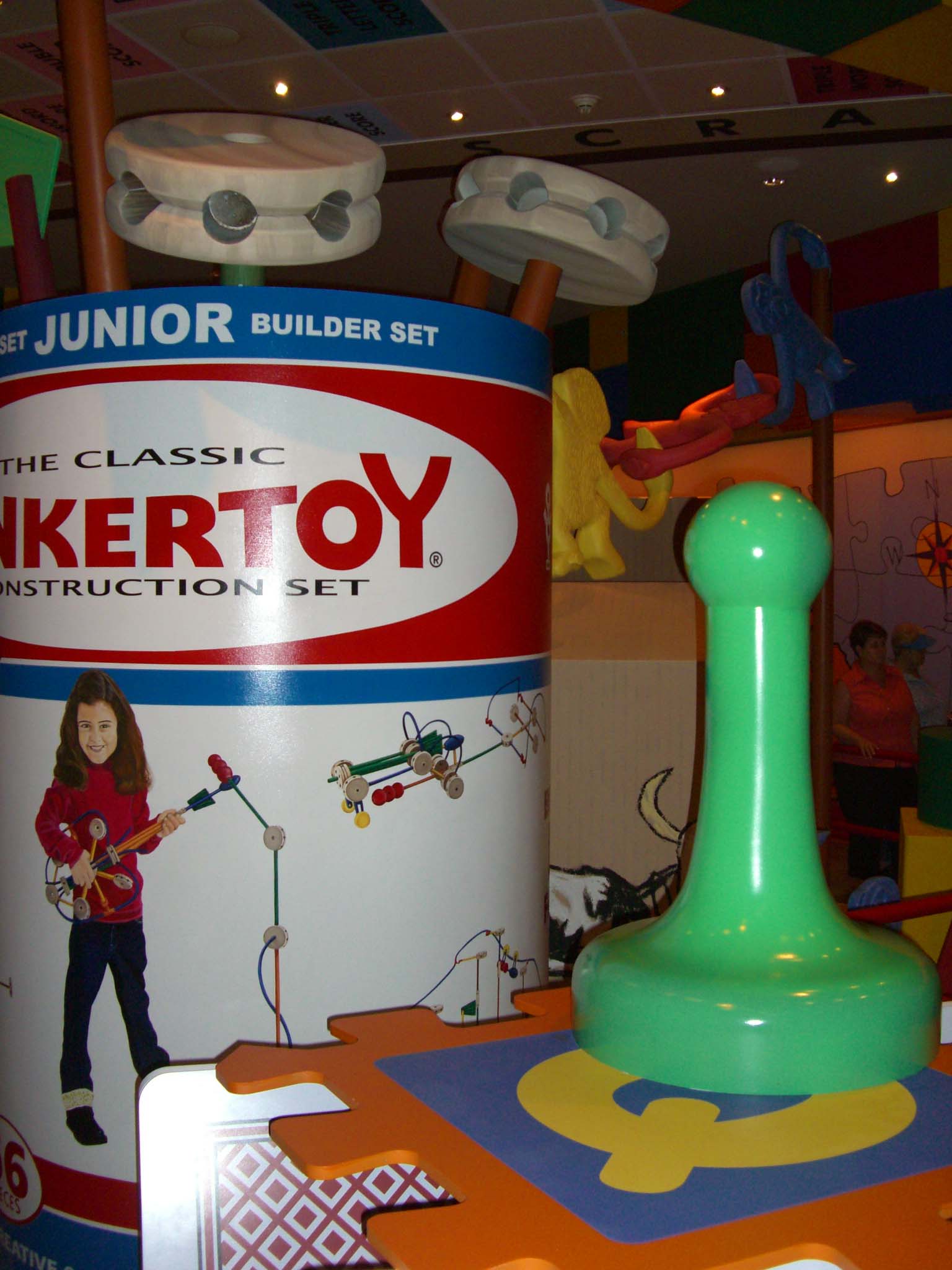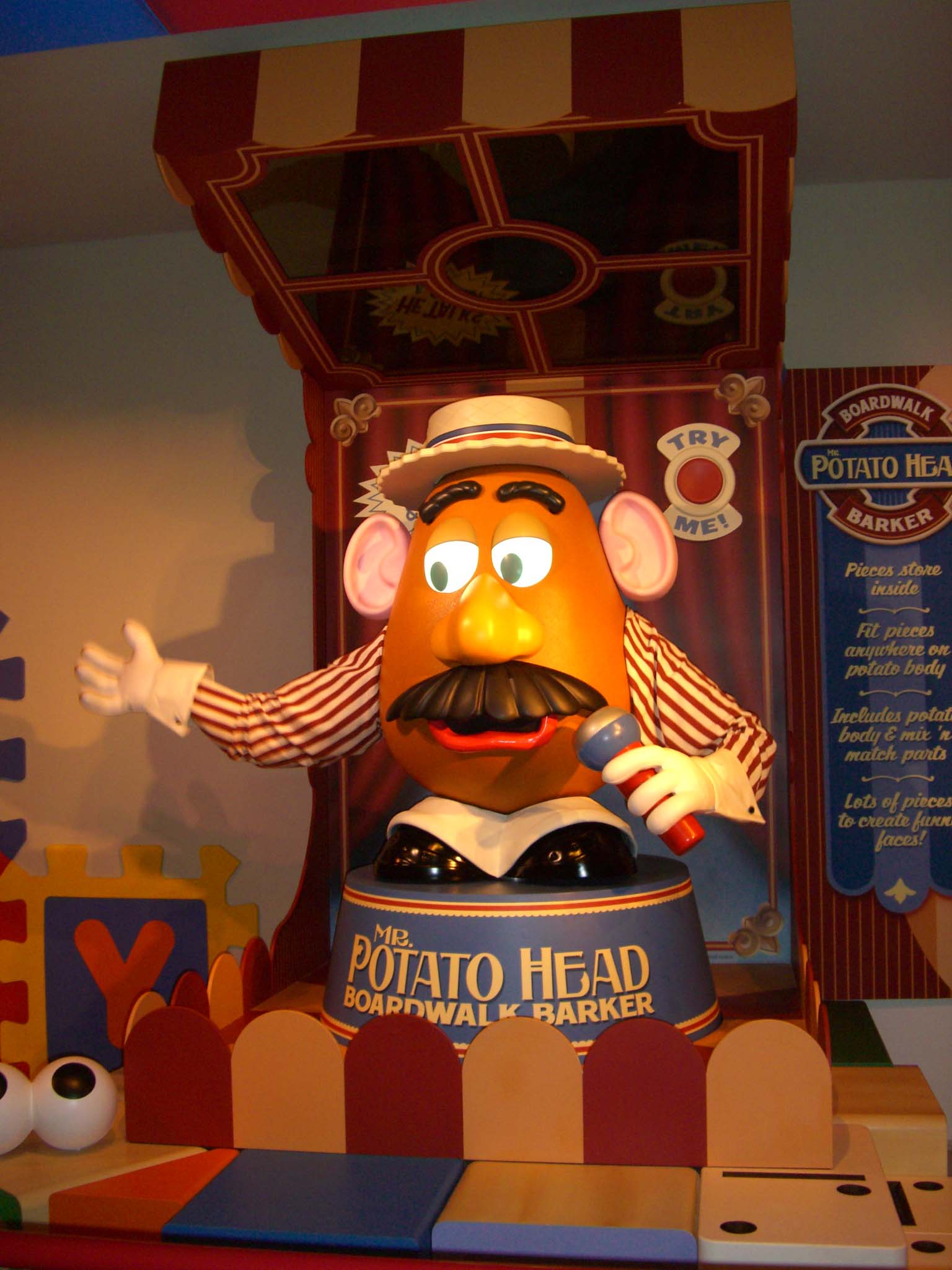 About 50 minutes later we were seated in our ride vehicles. Not too bad.
As you may or may not know Kevin and I are big guys and I must say we actually fit comfortably side-by-side in the ride vehicles. The worst part was the lack of leg room.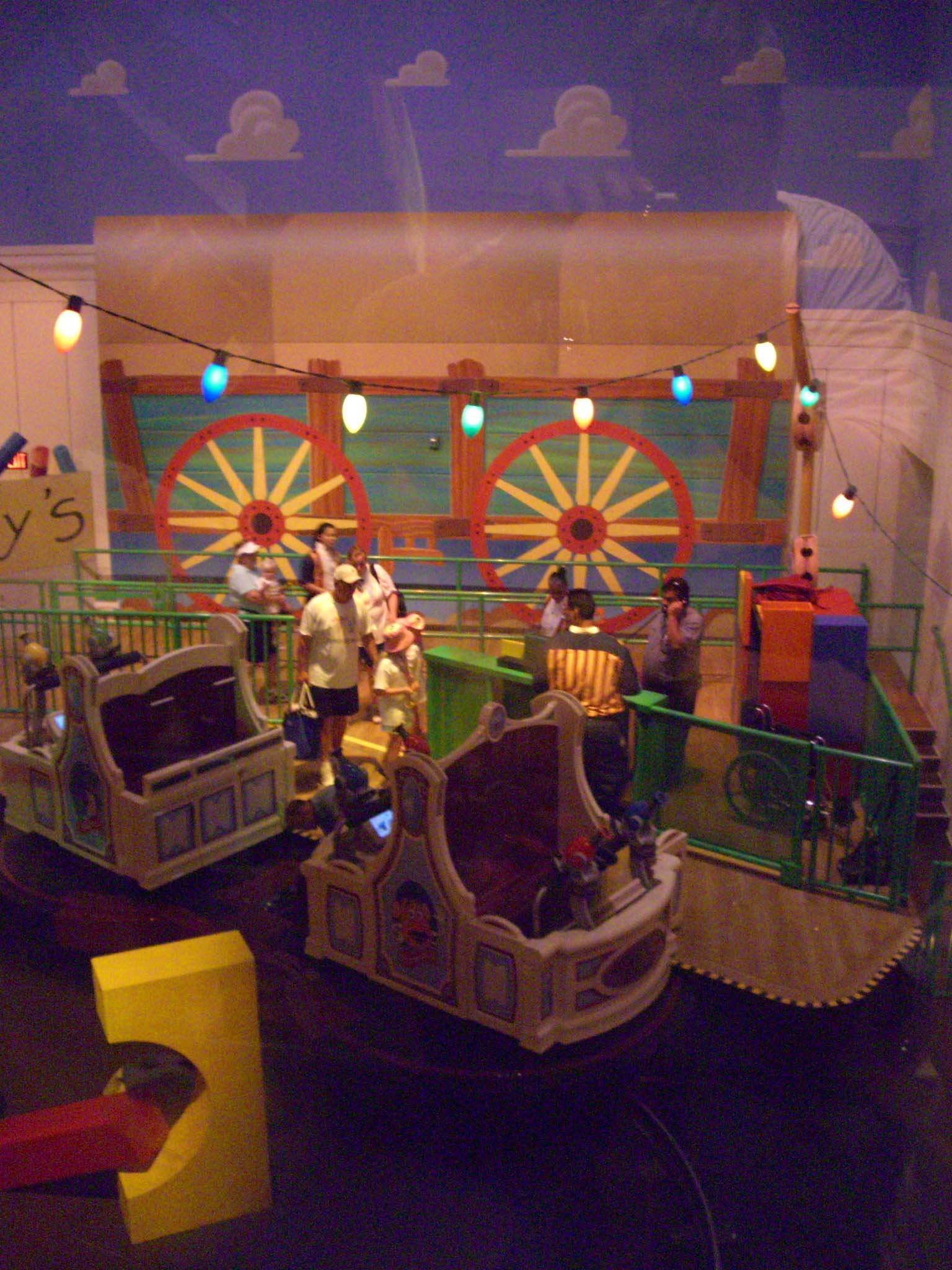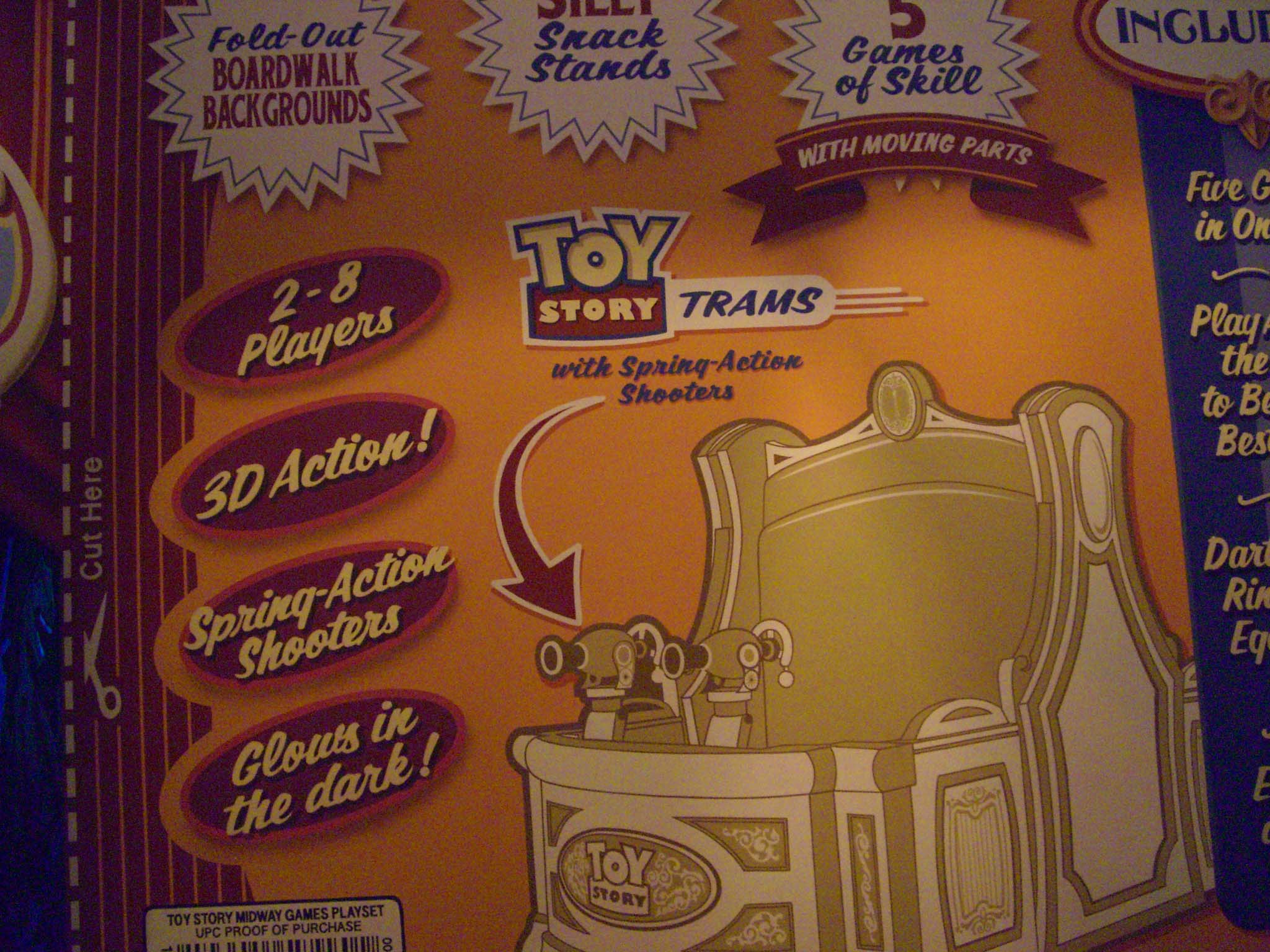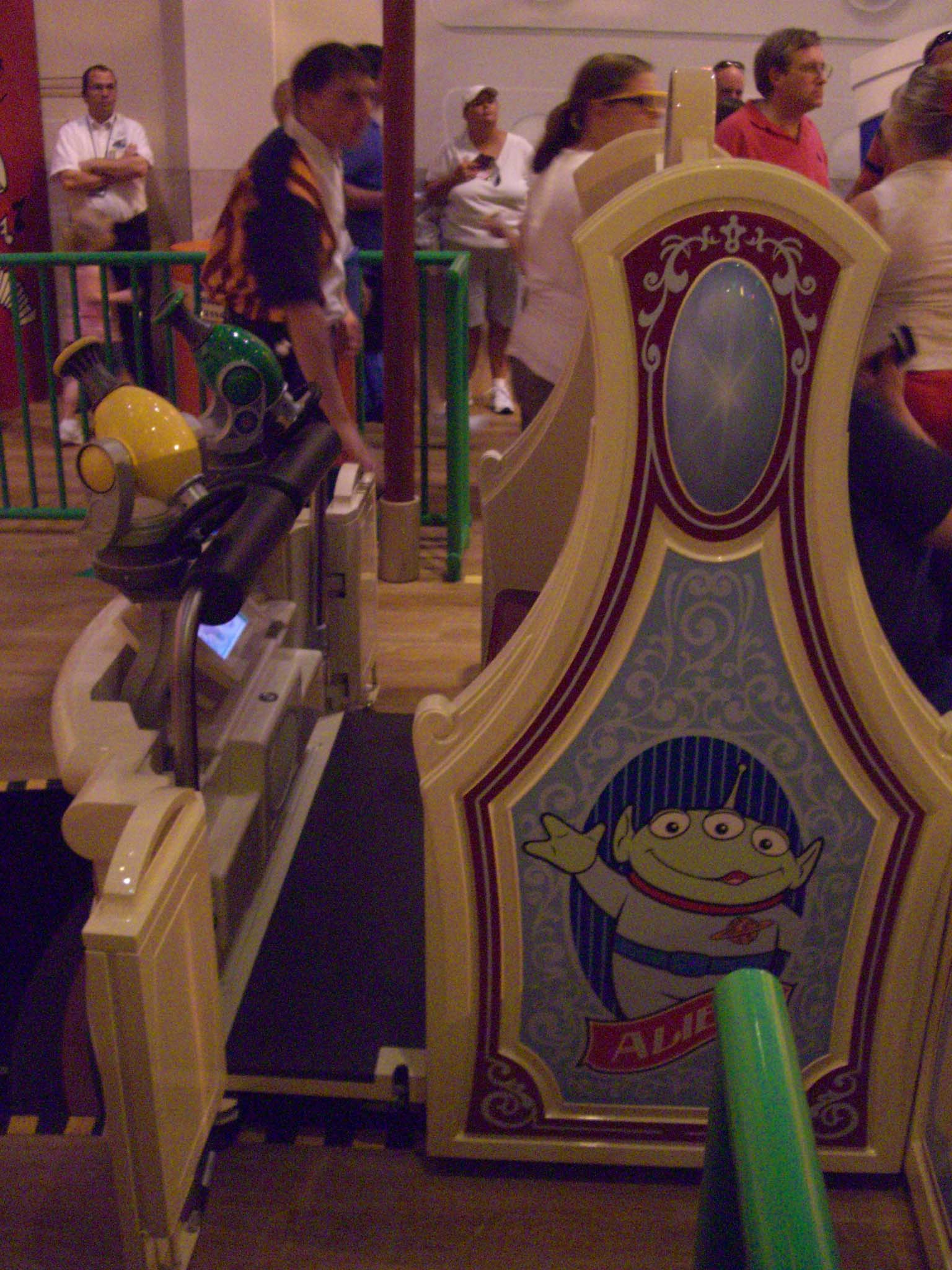 The biggest question we seem to be getting is about the 'cannons' and how they fire. These are not like the cannons on the Buzz Lightyear ride in the Magic Kingdom. More specifically, they do not have a trigger. There is a very short string that comes out of the back with a ball at the end. You pull the string towards you and release. It then recoils into the canon very quickly. At the end of the recoil the canon will fire. With some practice I'm sure you can learn to fire quite rapidly.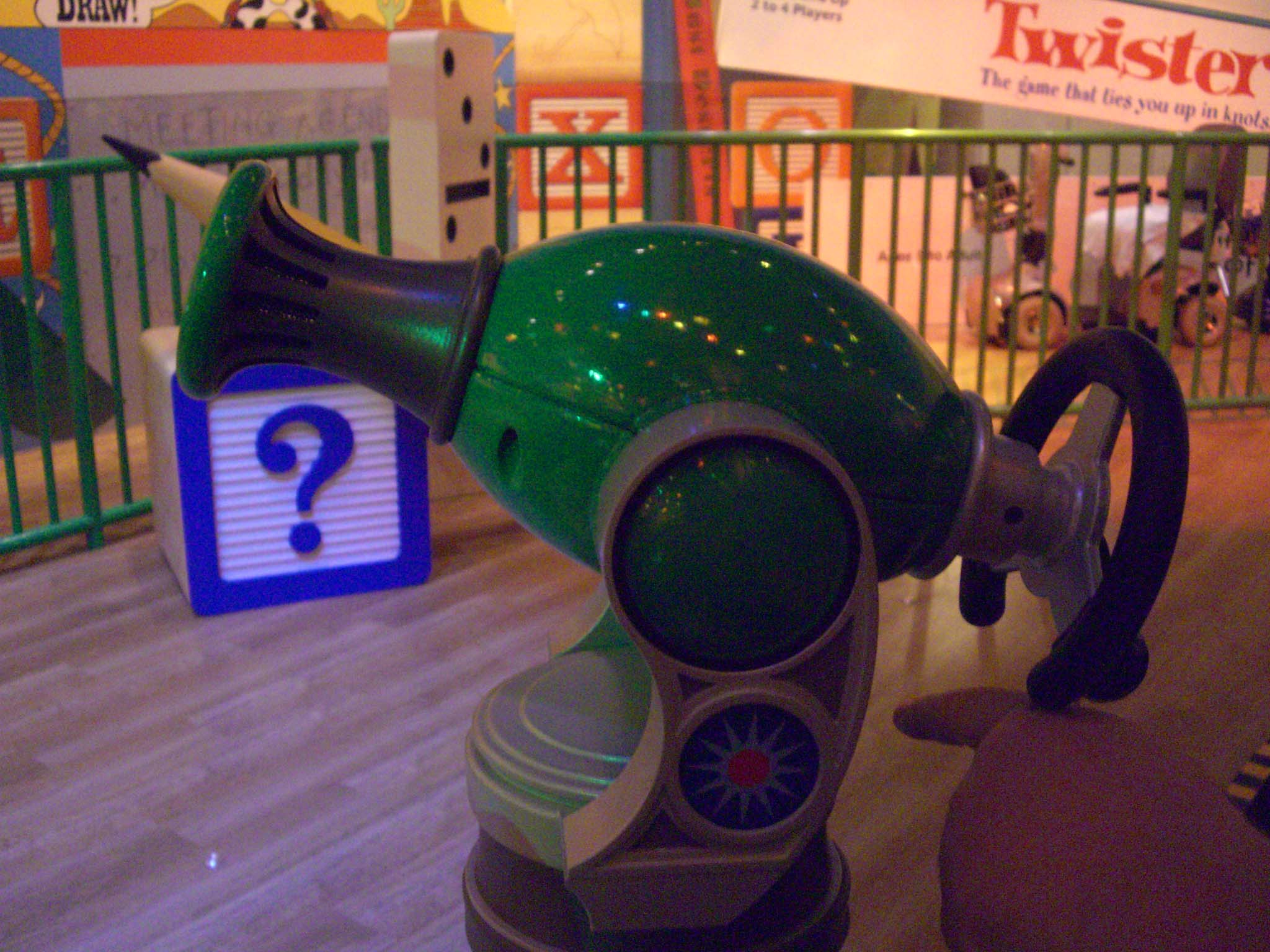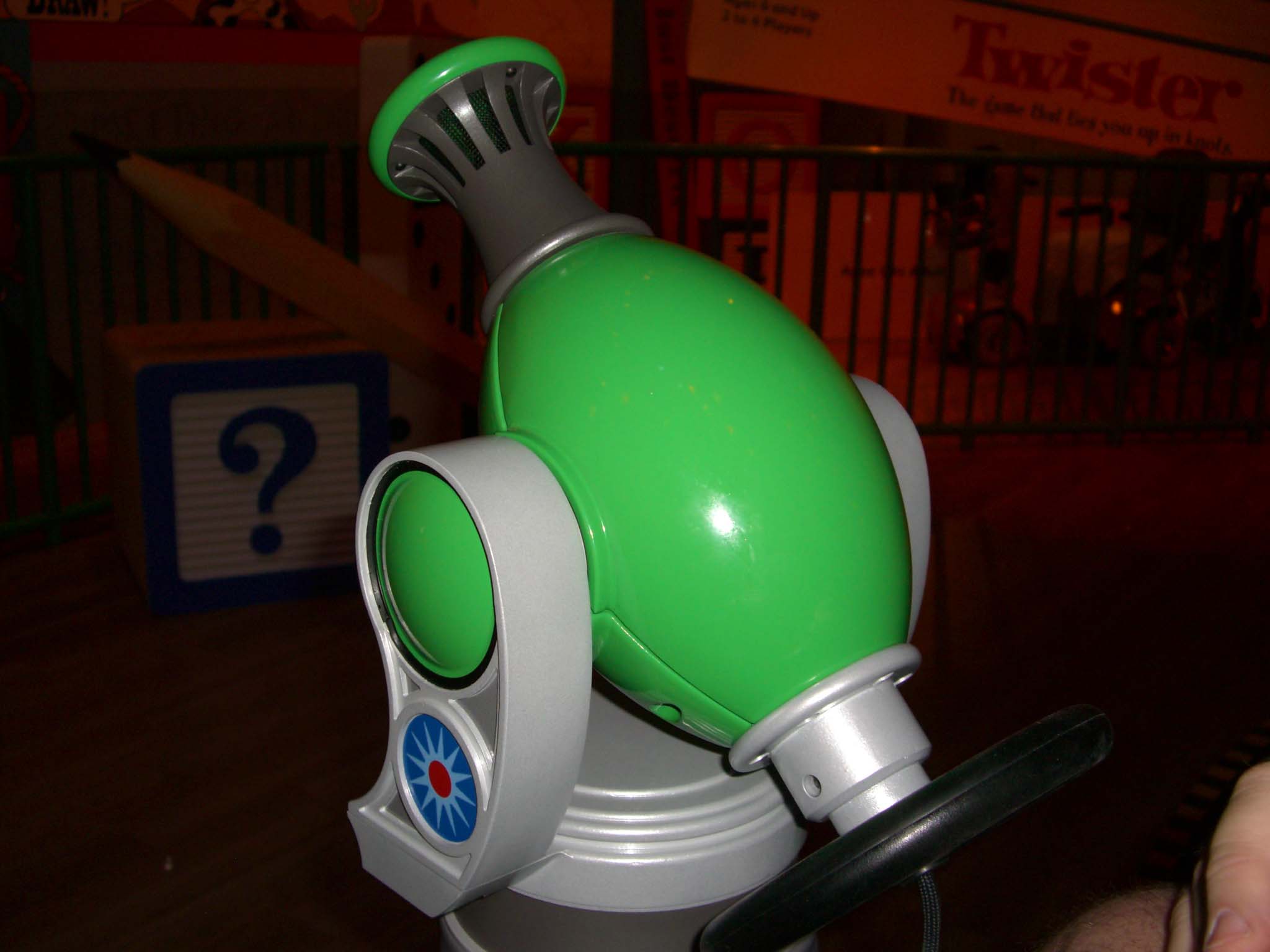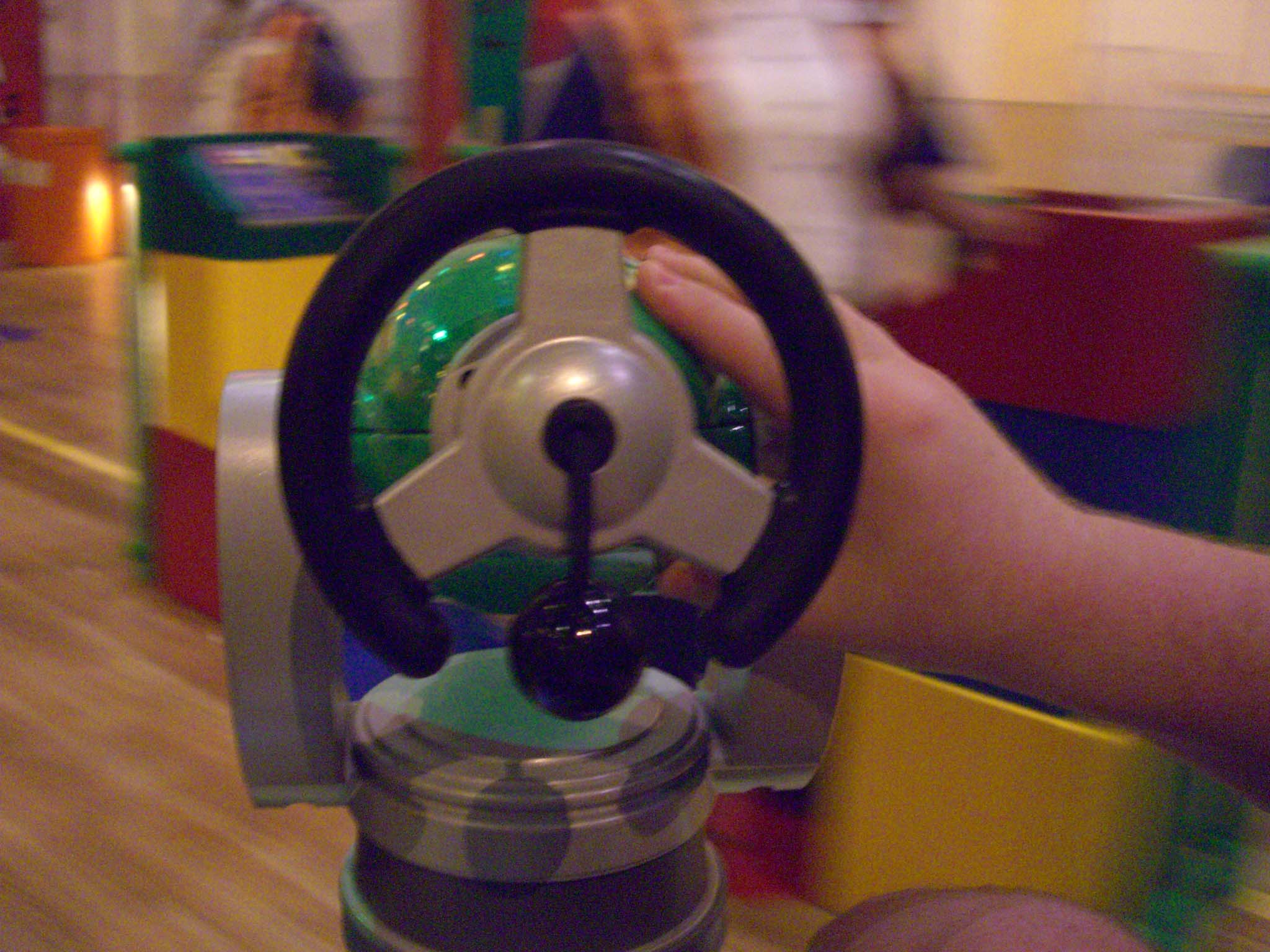 The targets and scenes are all state-of-the-art 3-D computer animations. They are truly some of the best 3-D graphics out there. The cars move from scene to scene in a smooth, fluid motion. No one will get sick on this ride. Each area is different with different targets and 'ammo'. From pies, to darts, to rings and dishes – it is all very well done. There is even an interactive element. One example is that when balloons are popped you can feel a rush of air.
Your score is visible on a small screen in your ride vehicle and is also displayed to you at the final scene. High scores are displayed as you enter the rides unloading area. I'm sure this will cause cries of 'I HAVE TO RIDE AGAIN' as folks try to get their scores up on the big board.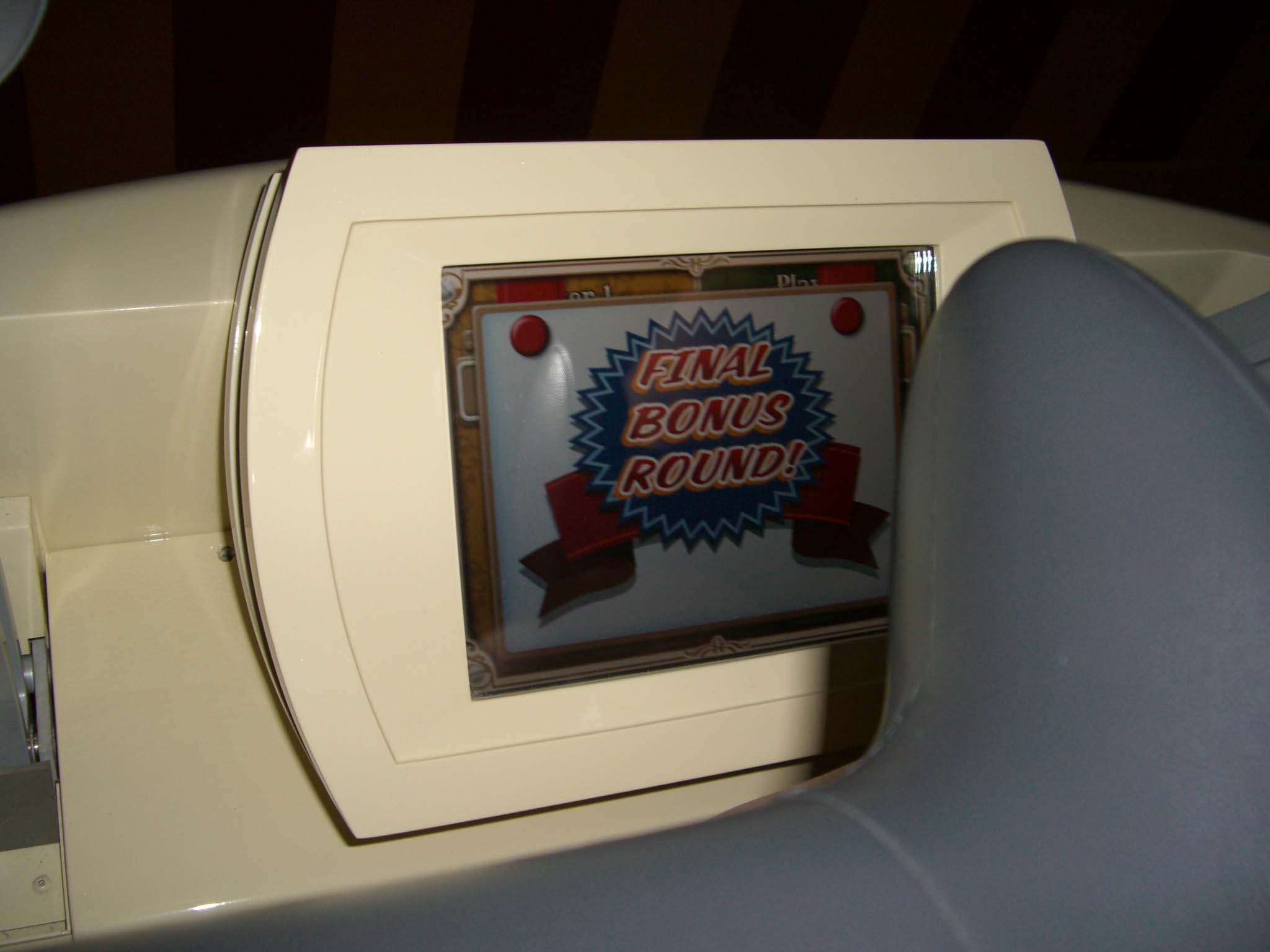 There is no height restrictions on this ride. Kids of all ages can ride. Even the littlest of the little ones are welcome to ride on Mom or Dad's lap – but some of the spinning and loud noise may be too much for some.
Disney has a winner on it's hands with Toy Story Mania!!!!
Category: Disney World