Today turned out very different than we originally planned.  Today was the day we were supposed to record our first ever Live Audience Podcast for the The DIS Unplugged.  We had worked with the Gaylord Palms Resort for several months and arranged for a nice convention room set-up to accommodate a modest audience, some 'finger' food, drinks and roundtable whereby we were going to set-up our microphones and headsets and let those in attendance see how we record a show.
On Monday April 28th Bob Varley passed away suddenly and all our plans changed.
While dealing with our grief and comforting his family it became apparent that we could not record the Live Show. Not only did we all realize we would not be able to 'get through it' we felt it would not be appropriate.  However, we did recognize that we had a whole bunch of people either planning on coming to see us, or already in town.
We quickly changed gears and decided to make it a 'Meet and Greet' and a chance for folks to come and honor Bob, his memory and pay their respects to his family.
As soon as the folks at the Gaylord Palms Resort heard of Bob's passing they 'took over' and altered the space to match our revised 'event'.
To say they did an awesome job would be an understatement.  When we first stepped foot into the room today I was overwhelmed.  It was a much larger space than we originally secured and it was set up with extremely elegant table settings.  There was an Italian buffet set-up to one side and a desert buffet setup at the back of the room.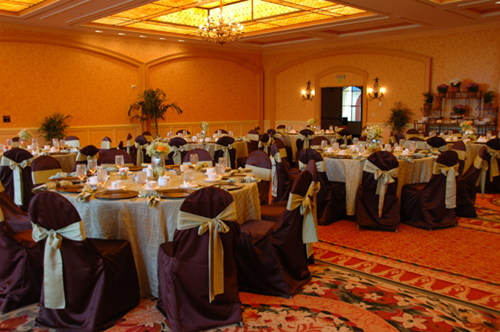 The Italian buffet consisted of Minestrone Soup, Traditional Ceaser Salad, Caprese Salad (which was my favorite), Chicken Piccata, Rigatoni Casserole, Honey Glazed Snapper, Oven Roasted Italian Vegetables, Focaccia Bread and Breadsticks.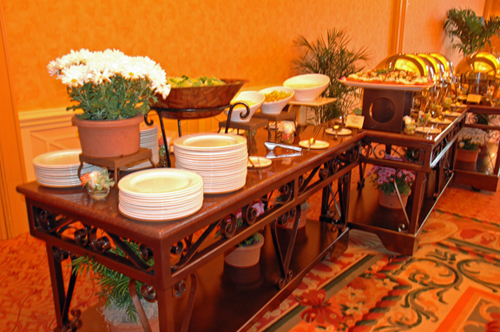 The desserts were Amaretto Macaroon Cheesecake, Biscotti, Tiramisu and Flourless Chocolate Cake.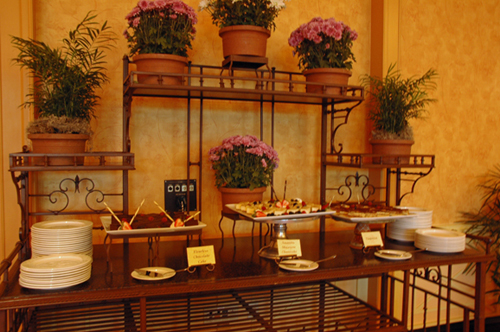 I thought the food was excellent and everyone I spoke with seemed to think it was very good as well.
To say the Gaylord Palms went 'above and beyond' for us is an understatement.  I cannot express how grateful I am to the folks at the Gaylord Palms for all they did for us, Bob's family and our listeners.  A very special Thank You goes out to Todd Farber (Director of Travel Industry Sales and E-Commerce) and his assistant Lauren Siegrist.  Two incredible people who are not only business associates of ours but who had come to know and love Bob as we all had.  Thank you again for setting up this wonderful event.
Folks started coming in about 12:30PM and everyone was so warm and wonderful.  Diana showed up a little after the first 'listeners' and set-up two nice 'whiteboards' of pictures of Bob.  Her daughter Erin along with a Diana's good friend Marianna and our good friend Majk (pronounced Mike – don't get me started) spent some time and made wonderful CD of pictures of Bob.  We asked the staff at the Gaylord Palms to set-up a TV with a DVD player for us to have that running.  They did and it was very nice to have going.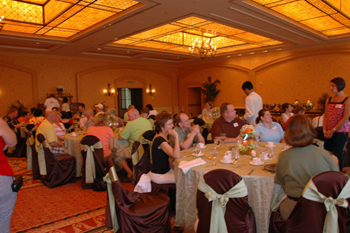 While the mood was respectful I think that everyone had a good time.  I know I did.  I got to see some old friends who we met back in December, and make many new ones.  I was going to try to list everyone who attended but there were so many that I didn't want to accidentally leave someone out.  I enjoyed meeting and talking to everyone, the afternoon seemed to fly by.
I would guess we had about 64 folks total in attendance at the meet.  Some were our personal friends and family but I believe we had 50+ listeners present.  I was very happy to see such a great turn-out – and I know Bob would have been pleased as well.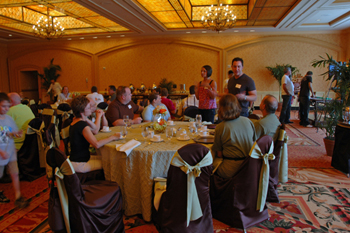 Unfortunately Pete wasn't there – he had started to get a chest cold the day before and he felt as if he didn't want to get anyone sick.  I believe I speak for Corey, Julie and Kevin when I say we all enjoyed spending time with so many listeners and telling Bob stories.
This was a truly magical day.
Category: Podcasts