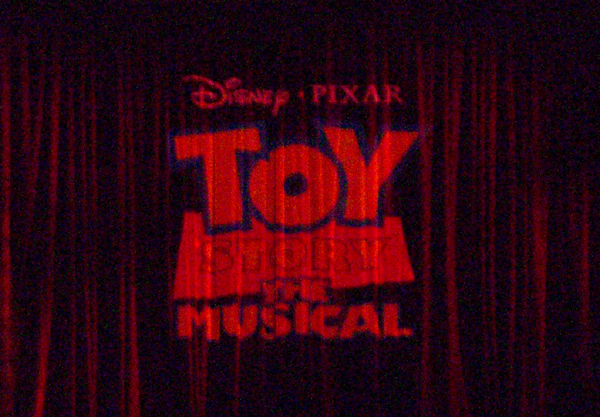 This morning I had the great fortune of being able to attend a special event onboard the Disney Wonder. It was a sneak preview/press event for Toy Story The Musical, the newest stage show being performed on the Disney Wonder.
The logistics of the event and what goes on are almost as interesting as what is being showcased, but I think I will save that for this week's podcast. So tune in for more on that this Tuesday 4/15. For this blog I will concentrate on the show itself.
Presented in the Walt Disney Theater onboard the Disney Wonder cruise ship, Toy Story The Musical is a nice addition to the family friendly, well produced and thoroughly enjoyable stage shows one comes to expect from Disney Cruise Line.
Disney's entertainment division has pulled out all the stops for this production and it shows. Using a mix of live action, animation, pyrotechnics, flying apparatus, larger than life costumes, great set design and a mostly original score, I have no doubt that families will love Toy Story the Musical.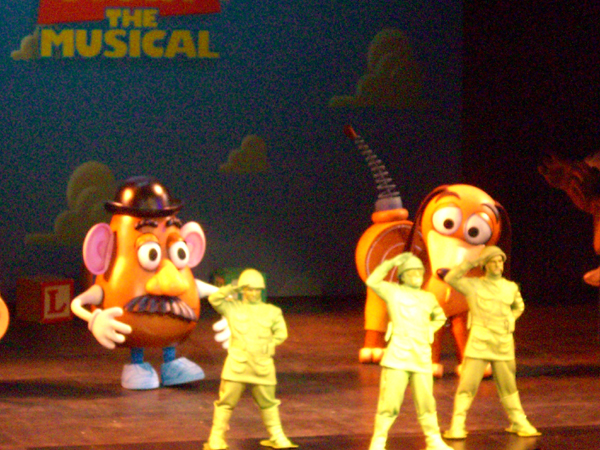 The stage show very closely follows the story of the first Toy Story movie, so kids will love the familiarity. The story has been tightened up a little to fit the format needed to accommodate 2 shows a night between dinner seatings. There are several original songs and all were performed very well by an extremely talented cast.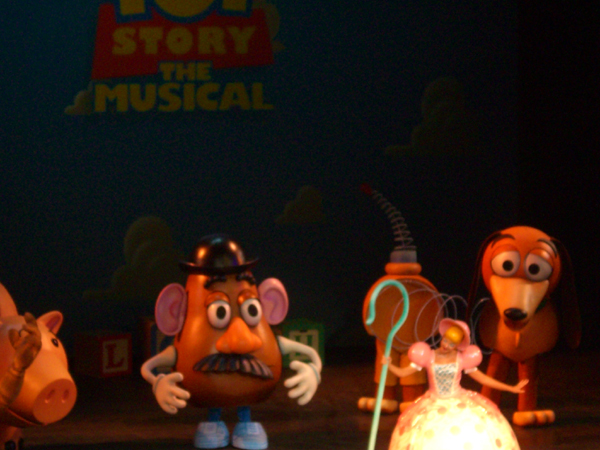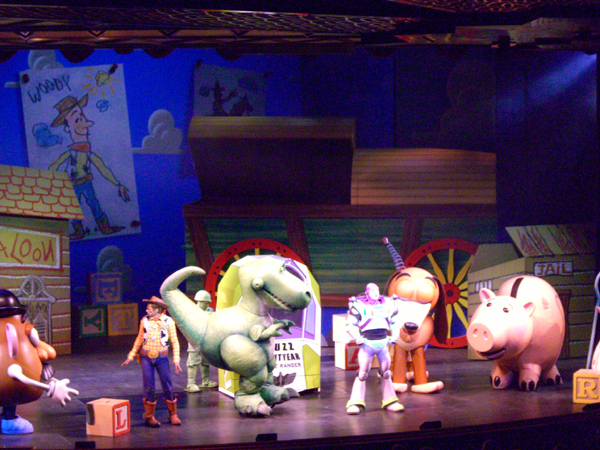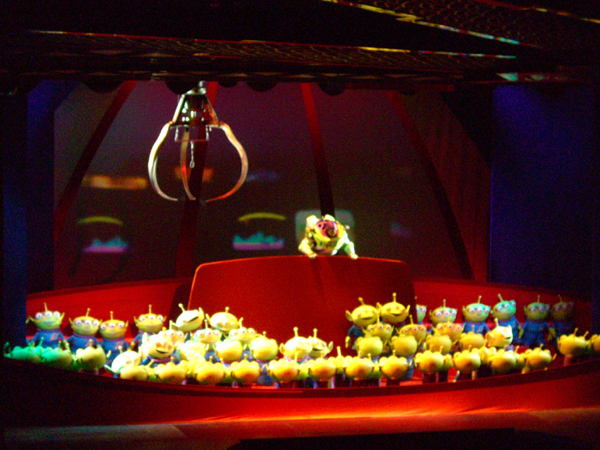 For the most part the songs and music are pleasant accompaniments to the story but at their worst they serve to bring the action to a grinding halt.  They seem to lack a sense of charm that the story itself conveys and, for the most part, there is little if anything new being done either musically or lyrically.
The one exception to this is the song "Make A Little Noise" sung by the character Sid, the bad boy next-door that all the toys fear. An energetic and rock inspired beat propel the clever lyrics to a place beyond where the rest of the music dares to tread.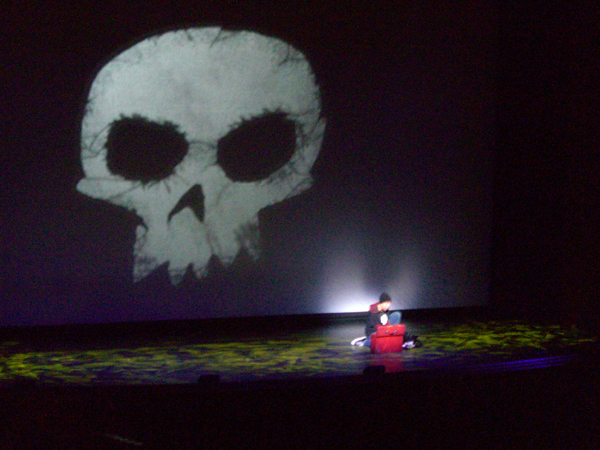 As a whole Toy Story The Musical is a well produced and executed stage adaption of a beloved animated feature.  I did have an issue with the way they decided to incorporate the 'human' characters with the toys. I understand that with theater one should 'suspend disbelief' but there were times when the scale was so far off that it became distracting and even disjointed.
I have no doubt that Disney Fans and Disney Cruise Line passengers will love this production. It is a greatly appreciated addition to the nighttime entertainment offerings onboard the Disney Wonder.
Category: Disney Cruise Line