In this episode, we are joined by Jim Korkis to discuss the legacy of Disney Legend and founder of the Archives – Dave Smith.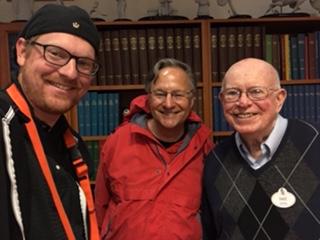 Podcasts
#090 – Remembering Dave Smith with Jim Korkis:
Show Notes:
Michael's Disneyland History Segments
You can purchase Jim's books on Theme Park Press or Amazon
Follow Michael and Craig on Social Media!
Category: Connecting with Walt, Show Notes
I am Producer of The DIS Unplugged Podcast Network primarily focusing on the Disney World Edition, Universal Edition, Connecting with Walt and the Dreams Unlimited Travel Show. I make a ton of the videos you might see on our multiple YouTube channels and I am the driving force behind The DIS Universal.