In this episode, Michael and Craig discuss the first half of the TCM Treasures from the Disney Vault lineup for October 15, including The Black Hole, Pluto's Sweater, The Cat From Outer Space, and The Last Flight of Noah's Ark!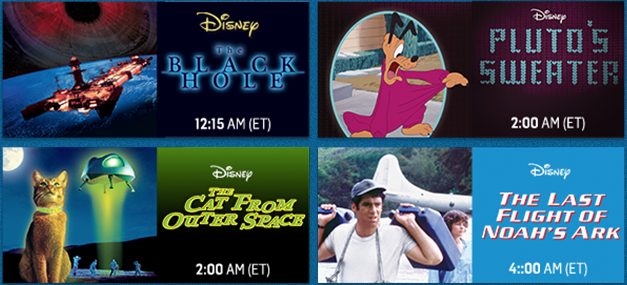 Podcasts
#074 – Treasures from the Disney Vault October 2018 Pt. 2:

[Download Mp3]
Show Notes:
Michael's Disneyland History Segments
Follow Michael and Craig on Social Media!
Category: Connecting with Walt, Podcasts, Show Notes
I am Producer of The DIS Unplugged Podcast Network primarily focusing on the Disney World Edition, Universal Edition, Connecting with Walt and the Dreams Unlimited Travel Show. I make a ton of the videos you might see on our multiple YouTube channels and I am the driving force behind The DIS Universal.