In this episode, Michael and Craig interview Dave Bossert about Oswald the Lucky Rabbit in anticipation of his new book "Oswald the Lucky Rabbit: The Search for the Lost Disney Cartoons".
Connecting with Walt is an "event" podcast. Several times a year, a new show will be released every Friday for an entire month. This April, expect 4 episodes of Connecting with Walt and we will be back in July with more new episodes!
Podcasts
#029 – Dave Bossert 'Oswald the Lucky Rabbit' Interview:

[Download Mp3]
Show Notes: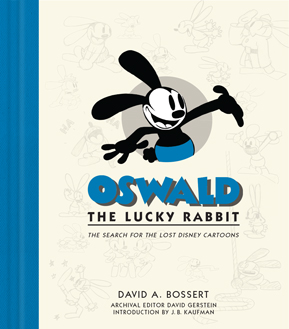 Michael's Disneyland History Segments
Follow Michael and Craig on Social Media!
Category: Connecting with Walt, Podcasts, Show Notes
I am Producer of The DIS Unplugged Podcast Network primarily focusing on the Disney World Edition, Universal Edition, Connecting with Walt and the Dreams Unlimited Travel Show. I make a ton of the videos you might see on our multiple YouTube channels and I am the driving force behind The DIS Universal.