In this week's show the Villains Unleashed party happened at Disney's Hollywood Studios Saturday night and the internet hated it, Disney is cashing in on the Star Wars franchise, and Disney applies for patents for drone technology. Plus, we complete our bracket for best theming in the different lands at Walt Disney World and we'll reveal your favorites. All this and more on this week's edition of The DIS Unplugged.
Want to get in touch? Check out our contact page.
Podcasts
08/26/14 – News, Housekeeping, Rapidfire:
[Download Mp3]
08/26/14 – Best Themed Lands At WDW:
[Download Mp3]
08/26/14 – Free Form Friday:
[Download Mp3]
Video Edition
Show Notes:
News:
Rapidfires:
Best Themed Lands At WDW Bracket Results: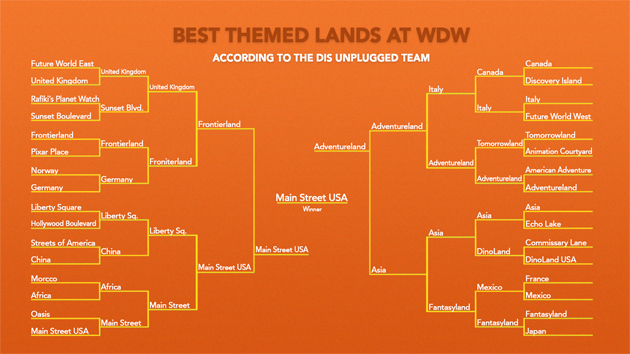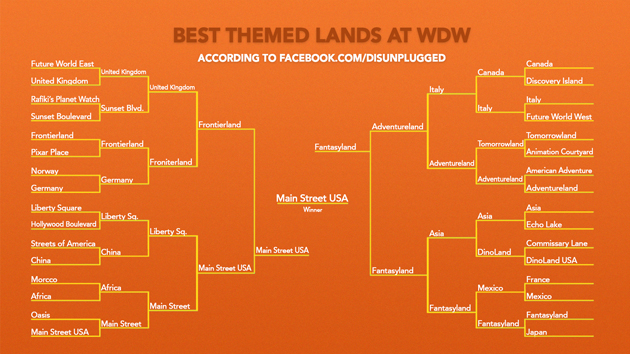 Upcoming DIS Meets For GKTW:
Upcoming DIS Adventures by Disney Trips:
Check out our Team Page to see everyone's social media links!
Category: DIS Unplugged: Disney World Edition, Disney World, News, Podcasts, Show Notes, Video
I'm the Director of Video and New Media for The DIS and the Producer of The DIS Unplugged. I graduated from Virginia Commonwealth University in 2011 and promptly moved to Florida. I've been here ever since!