In this week's show we talk about the new DCL itineraries for 2015, Jason Garcia from the Orlando Sentinel is with us talking about the executive in charge of MyMagic+ leaving Disney as well as some changes coming up in his career, and our newest team member JeniLynn Knopp makes her debut on the show. Plus, we'll tell you about this year's "Star Wars Weekends" while joined by our good friend and artist Ian Glaubinger who talks about his Star Wars inspired artwork for sale in the theme parks. All this and more in this week's edition of The DIS Unplugged!
Want to get in touch? Check out our contact page.
Podcasts
05/20/14 – News, Housekeeping, Rapidfire:

[Download Mp3]
05/20/14 – Star Wars Weekends 2014:

[Download Mp3]
Video Edition
Show Notes:
News:
Rapidfires:
Progression Of Ian Glaubinger's "Endor: Worth Fighting For:"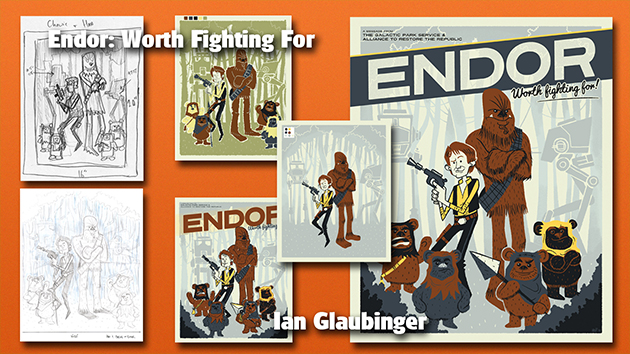 Upcoming DIS Meets For GKTW:
Upcoming DIS Adventures by Disney Trips:
Check out our Team Page to see everyone's social media links!
Category: Adventures by Disney, DIS Unplugged: Disney World Edition, Disney Cruise Line, Disney World, News, Podcasts, Show Notes, Video
I'm the Director of Video and New Media for The DIS and the Producer of The DIS Unplugged. I graduated from Virginia Commonwealth University in 2011 and promptly moved to Florida. I've been here ever since!