In this week's show credible rumors are showing up about Free Dining for 2014 and we have the details, we're anxiously awaiting the opening of Seven Dwarfs Mine Train and Craig Williams is standing by at the Magic Kingdom with an update, a leadership change at WDW has lots of people talking, and some long awaited changes to FastPass+ went into effect this week. Plus, we'll talk about keeping your expectations realistic when planning your WDW vacation. All this and more in this week's edition of The DIS Unplugged!
Want to get in touch? Check out our contact page.
Podcasts
04/29/14 – News, Housekeeping, Rapidfire:

[Download Mp3]
04/29/14 – Managing Expectations When Planning A WDW Vacation:

[Download Mp3]
Video Edition
Show Notes:
News:
Rapidfires:
Ruby's Drawing of Craig and Dustin at Gay Days: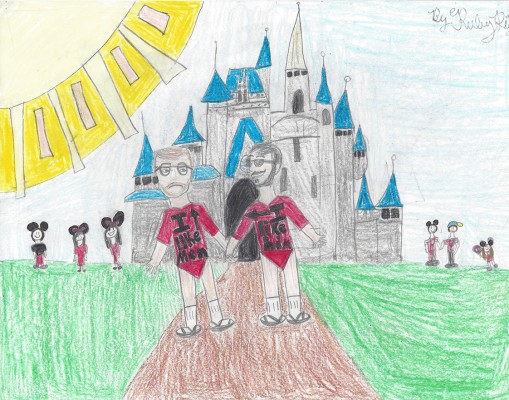 Upcoming DIS Meets For GKTW:
Upcoming DIS Adventures by Disney Trips:
Check out our Team Page to see everyone's social media links!
Category: Dining, DIS Unplugged: Disney World Edition, Disney World, News, Podcasts, Show Notes, Video
I'm the Director of Video and New Media for The DIS and the Producer of The DIS Unplugged. I graduated from Virginia Commonwealth University in 2011 and promptly moved to Florida. I've been here ever since!