In this week's show, Universal Orlando backtracks on its Harry Potter expansion originally opening in 2014, Reedy Creek firefighters seek state help in battle with Disney, and has a prank by Canadian school teachers involving a class trip to Walt Disney World gone too far? Shaun talks about a few social networks that can help enhance your Walt Disney World experience. Finally, Teresa and Kathy continue their 101 segments by visiting Downtown Disney. In this first installment, they discuss everything there is to know about Marketplace. All this and more in this week's edition of The DIS Unplugged! Want to get in touch? Check out our contact page.
Audio Edition
News, Housekeeping, & Rapidfire:

[Download Mp3]
Social Media In The Parks:

[Download Mp3]
Downtown Disney 101: Marketplace:

[Download Mp3]
Video Edition
Show Notes
News:
Rapidfire:
Top 10 DISboards.com Threads – February 2013:
Social Media In The Parks: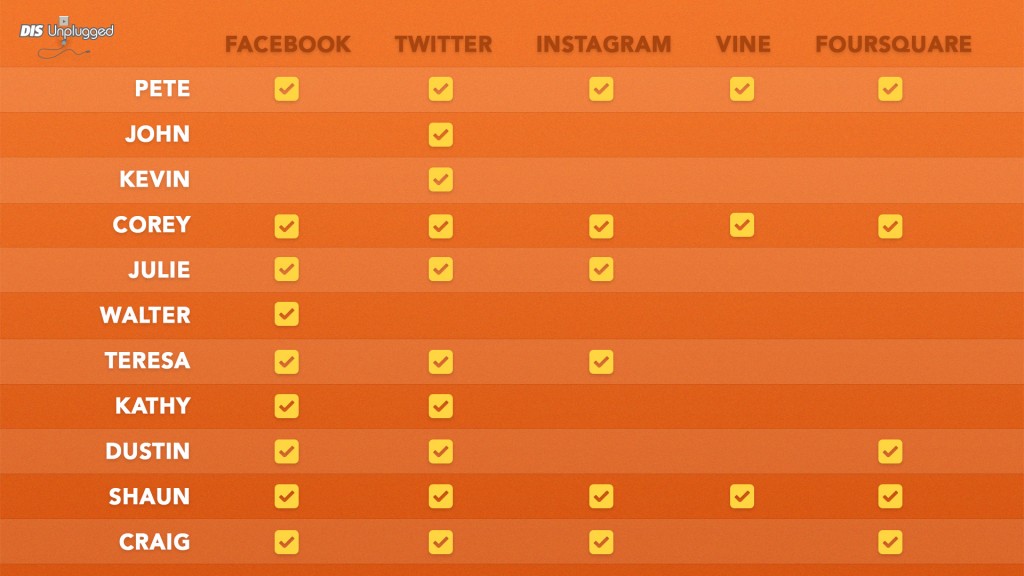 DIS Cruise 1.0
Upcoming DIS Adventures by Disney Trips:
Give Kids The World Fundraising Events!
DIS Unplugged Team on Twitter!
Category: DIS Unplugged: Disney World Edition, Show Notes, Video
I'm the Assistant Webmaster and Designer for
The DIS
and the Associate Producer for
The DIS Unplugged
podcast. I've lived in Florida for almost three years after graduating from Shippensburg University in Pennsylvania in 2010. I am a former Walt Disney World Cast Member and spent almost four years on Main Street U.S.A.