When Walt Disney first designed the Magic Kingdom, he made it clear that alcohol was not to be sold. The concept for the park was to be "family oriented" with children and their parents enjoying time together. Much unlike what happens at some carnivals, state fairs, or non-Disney theme parks, an adult member of the family would not hand out tickets and allow the kids to adventure on their own while he went to the bar or beer stand. Instead, the concept would encourage families to spend time together enjoying the various attractions. Today, Disney announced a major change in its policy against serving alcohol at the Magic Kingdom: beer and wine will be sold at the new Be Our Guest restaurant in Fantasyland.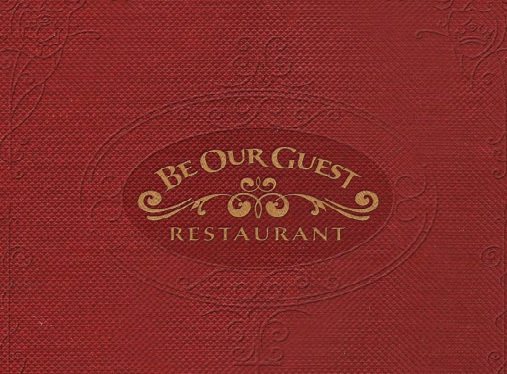 Image: Be Our Guest restaurant will serve beer and wine during dinner at the Magic Kingdom.
I have to admit that I am most excited to see this new eatery once it opens in November. Disney advertises it as a "majestic ballroom with 20-foot ceilings, elegant chandeliers and a wall of 18-foot-tall windows that overlook the French countryside where a light snow is falling; the Rose Gallery, with a large music box centerpiece that's almost 7 feet tall, with Belle and the Beast slowly twirling atop; and the forbidden, dramatic West Wing, with the warm glow of the Beast's enchanted rose." Meals here will be interactive thanks to the creativity of Disney Imagineering and a menu designed to match the theatrics.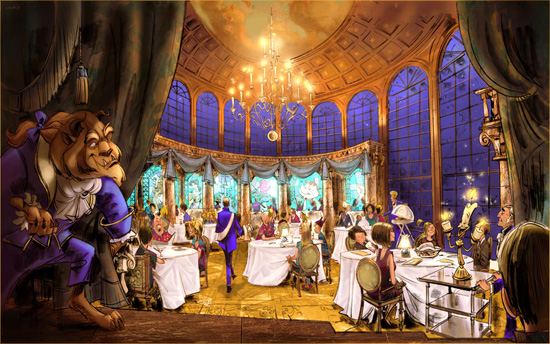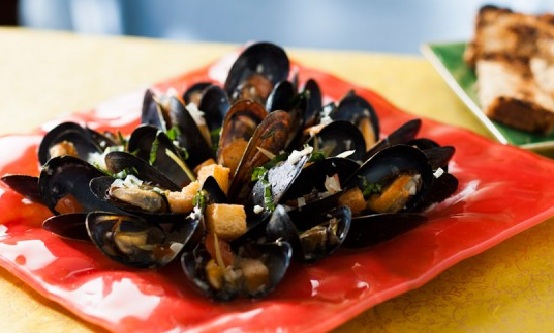 Images: Dinner at the restaurant is meant to be interactive and elegant.
With this being said, I never expected Disney to announce that alcohol would be served in Be Our Guest. If Walt Disney felt strongly that the Magic Kingdom should remain a family-friendly park not serving, isn't this going directly against his wishes? How difficult was it for Disney Parks to keep one place free from alcohol when it is served everywhere else – Epcot, Hollywood Studios, and Animal Kingdom? According to Stuart McGuire, Beverage Director for Walt Disney Parks and Resorts, adding beer and wine to the menu is a conscious decision to match the theming of the restaurant's French-inspired cuisine. "The wines focus primarily on France's famous wine-growing regions, including Champagne, Alsace, Loire, Rhone, Burgundy and Bordeaux," he explained.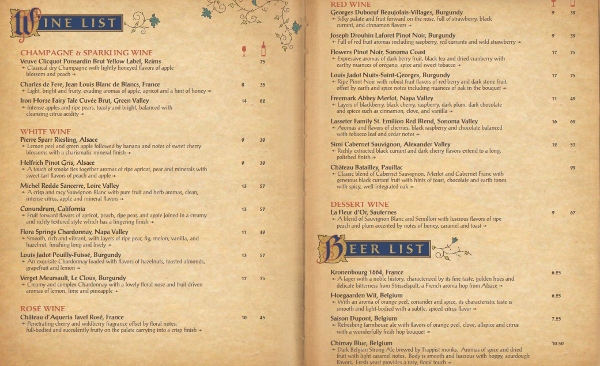 Image: The beer and wine list at Be Our Guest restaurant in Fantasyland.
I understand that telling a story is important and keeping with a theme is a must. Still, I'm not sure that breaking Walt's wishes is an entirely good idea. Many of us have witnessed the occasional raucous behavior resulting from "drinking around the world" in Epcot. Could this happen in Magic Kingdom? Could the concept of a "family-friendly" park be harmed by those who indulge a little too much? Does this mean that more parents will choose to utilize the resort kids' clubs and select Be Our Guest as a "night out" option?
Disney recently released details about a quick service option titled Gaston's Tavern. Here, guests will be able to purchase meals along with a signature beverage, LeFou's Brew. Although the beverage is alcohol-free, doesn't a tavern genuinely lend itself to selling alcohol? If "guest demand" is great based on what is sold at Be Our Guest, couldn't one imagine Gaston serving in the future as well? After all, he and his tavern pals did partake in a few brewskies in the film itself.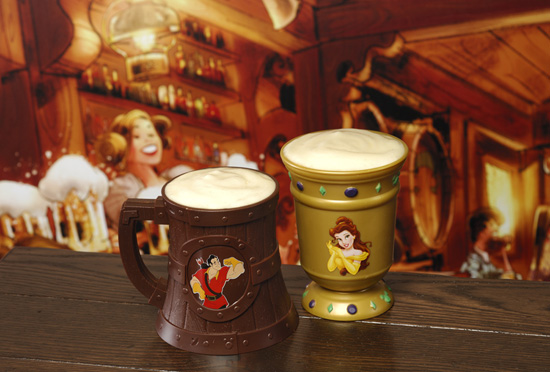 Image: LeFou's Brew is to be served at Gaston's Tavern.
On the flipside, if beer and wine are truly just being served table-side and not at a walk-up bar or quick service eatery, would this really impact the park? Unlike Epcot, which has saki bars, alcoholic beverage stands, and the like, alcohol in the Magic Kingdom supposedly will only be available during dinner service at Be Our Guest and no "to-go" cups will be for sale. This is similar to what takes place at Disneyland park in California. Alcoholic beverages there are served in the infamous Club 33 restaurant without issue. Could that be the case in Florida's sister park?
What do you think about this change at Walt's Magic Kingdom? Do you think Disney is making a smart move going against his original vision of a "dry" theme park for adults and children alike? I guess only time will tell.
Image Credits: Disney Media
Category: Disney World, Editorials, News
Born and raised in New Jersey, Nicole is an avid Disney fan and frequents both Walt Disney World and Disneyland several times each year. Interests include Walt Disney Imagineering, merchandise, backstage tours, and more. Be sure to check out her other articles here on the DIS Blog!